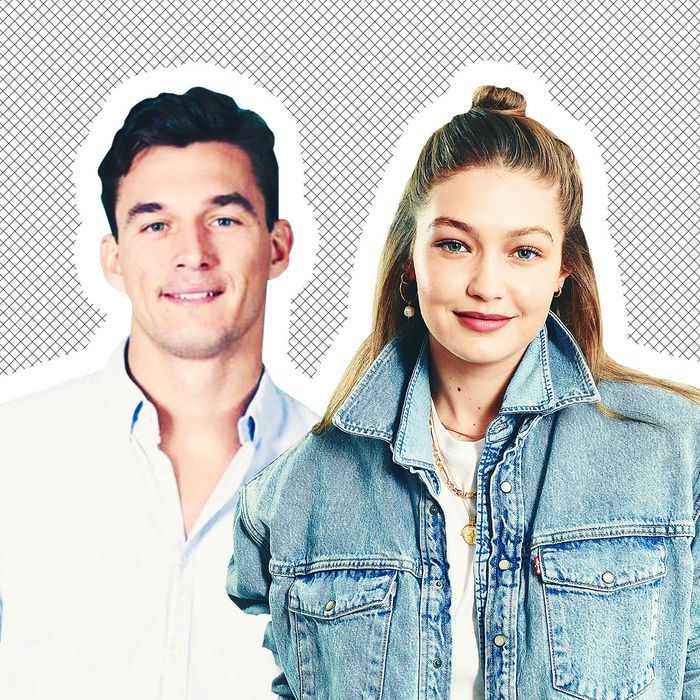 Tyler Cameron may not be Gigi Hadid's official boyfriend yet, but he has met Serena Williams. Lucky guy.
The Daily Mail reports that the pair was spotted grabbing dinner Tuesday night with a few of Gigi's friends in New York City, including the tennis icon.
In the blink of an eye (like, a week and a half) Hadid's budding courtship with Bachelorette star Cameron has gone from two public dates to six, including several sleepovers at Hadid's place and a mini vacation upstate. Tabloids speculated about their relationship status from the very first date, but Hadid appears to have taken this … whatever it is … to the next level.
Last week a source told E! News that the two "have a strong connection but are definitely just testing the waters right now." The source continued, "They both like to hang out with a few of their friends to make it seem more casual, but Tyler always ends up staying the night alone at Gigi's house. Tyler has not met Yolanda [Hadid] and hasn't been invited to any family gatherings just yet."
For the honored occasion of hanging out with Serena Williams, Gigi wore ripped jeans, a white tank top, golden ballet flats, a tiny green purse, and, as the Daily Mail put it, a "stoic face." Tyler wore a red T-shirt, gray shorts, and, I regret to tell you, a backpack.
I guess we know who's sleeping over at whose again.