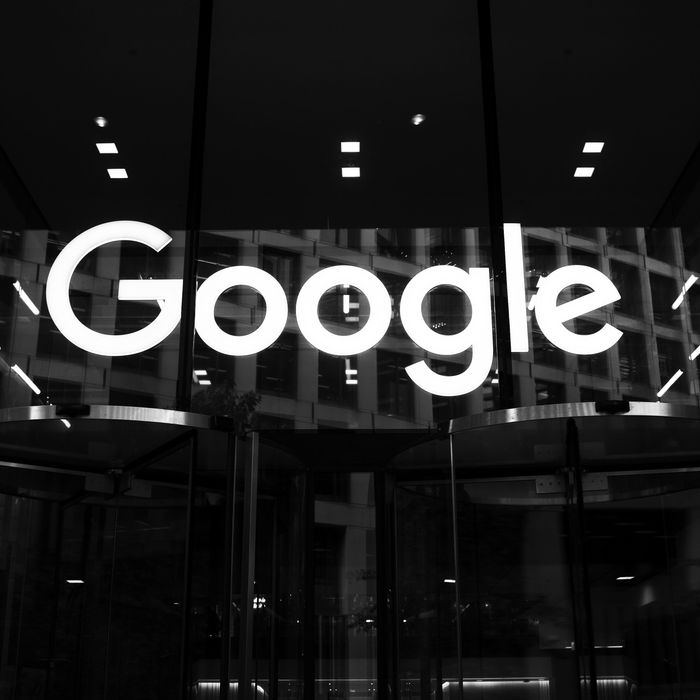 Photo: NurPhoto/NurPhoto via Getty Images
In a 2,300-word memo posted to an internal company message board last week, a Google employee said she faced discrimination and retaliation at work due to her pregnancy.
The full memo, titled "I'm Not Returning to Google After Maternity Leave, and Here Is Why," was shared by Motherboard on Monday. It has reportedly been read by over 10,000 Google employees so far and has spawned its own memes within the company's message board. It comes just months after the employees who organized last year's walkout against Google's alleged covering up of sexual misconduct said they had faced retaliation.
"I'm sharing this statement because I hope it informs needed change in how Google handles discrimination, harassment, and retaliation," the memo begins. "This is a long read, but the details are important in understanding the often drawn-out, isolating, and painful experience of victims of discrimination, harassment, and retaliation. Also, if anything similar has happened to you, know that you're not alone."
The woman — whose name has not been shared — says her saga began a year and a half ago, shortly after she was promoted. Her director, she writes, began making "inappropriate comments" about a member of her team, "including that the Googler was likely pregnant again and was overly emotional and hard to work with when pregnant." The director also disclosed to the author some of the team member's pregnancy-related mental-health struggles, complaining, "You can't touch employees after they disclose such things."
After the author reached out to HR about the comments, she says her director became openly hostile, sending her angry emails and chats, vetoing her ideas, and publicly shaming her.
Eventually, after months of back-and-forth, the author left for another team within Google. At this point, she was herself visibly pregnant and four and a half months away from the expected start of her maternity leave. Her new position, she says, did not offer any respite.
A few weeks after joining her new team, the author says she was diagnosed with a pregnancy-related condition that was "life-threatening" to her and her unborn daughter. When she shared this information with her new manager, it did not go well. Per the memo:
During one conversation with my new manager in which I reiterated an early leave and upcoming bedrest, she told me that she had just listened to an NPR segment that debunked the benefits of bedrest. She also shared that her doctor had ordered her to take bedrest but that she ignored the order and worked up until the day before she delivered her son via Cesarean section. My manager then emphasized in this same meeting that a management role was no longer guaranteed upon my return from maternity leave and that she supported my interviewing for other roles at Google.
The author went to HR again, but an internal investigation by Google found there was no evidence of discrimination.
"I stood up for a mother on my team, and doing so sent me down a path that destroyed my career trajectory at Google," the memo concludes.
In a statement to Motherboard, Google said, "We prohibit retaliation in the workplace and publicly share our very clear policy. To make sure that no complaint raised goes unheard at Google, we give employees multiple channels to report concerns, including anonymously, and investigate all allegations of retaliation."
This memo is the latest example of employee discontent at the tech giant. In November, there was a worldwide walkout of employees in response to a New York Times report that found Google had paid out millions of dollars in expensive exit packages for executives accused of sexual misconduct and then kept silent about it. In January, company shareholders concluded that "members of Alphabet's board were knowing and direct enablers of the sexual harassment and discrimination." Then in April, the women who organized the November walkout said they were facing retaliation within the company.
"This is alarming. And sadly not surprising," a former Googler told Motherboard after reading the new memo. "It fits a long-standing pattern at the company. Google has a culture of retaliation that is reflected in its abysmal diversity numbers."
The former employee added, "The pipeline isn't the problem: The racist, misogynist culture that penalizes those who speak up is."