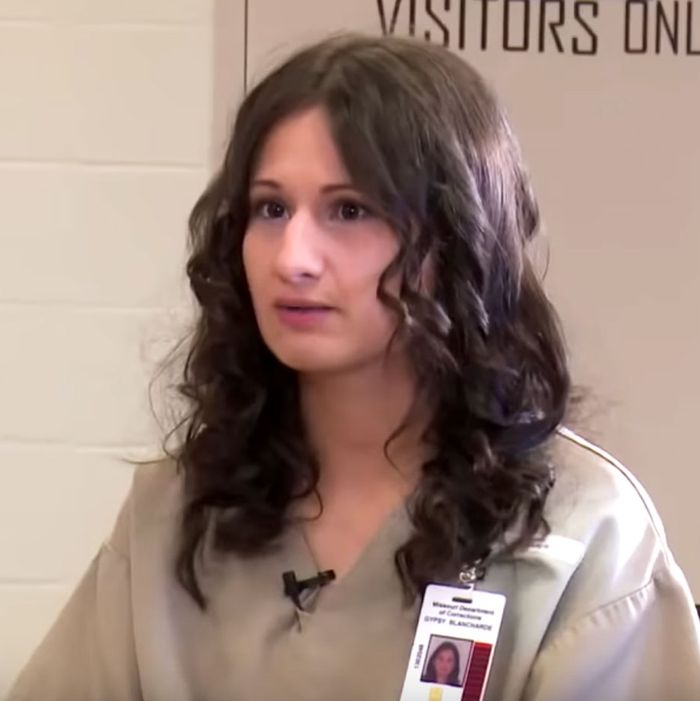 Gypsy Rose Blanchard, the Munchausen syndrome by proxy victim who was convicted of orchestrating the gruesome 2015 murder of her mother, Dee Dee, has broken off her engagement to her fiancé, Ken.
According to E! News, Blanchard planned to marry Ken in January, but the couple has called it off. "Both Gypsy and Ken are brokenhearted over the situation and still have nothing but love for each other," a source told E! News. "They each intend on taking some time apart to focus on themselves as individuals." The couple became engaged earlier this year.
Throughout Gypsy's childhood and into her adult years, Dee Dee had lied about her daughter's suffering from various illnesses and had forced her to use a wheelchair and a feeding tube despite her being healthy and able to walk. In 2015, Gypsy convinced her then-boyfriend, Nicholas Godejohn, to kill Dee Dee. She is currently serving a 10-year prison sentence for second-degree murder, while Godejohn was convicted of first-degree murder and sentenced to life in prison. The story was recently depicted on the Hulu series The Act, with Joey King portraying Gypsy and Patricia Arquette as Dee Dee.
Back in April, family friend Fancy Macelli told E! News that Ken had reached out to Blanchard after he watched the HBO documentary Mommy Dead and Dearest, which told the shocking story of Dee Dee's long con involving her daughter. "That turned into a relationship through email," Macelli said, "and then he went and visited her … That was the beginning of this friendship, which turned into something more than a friendship." No further details were given about the reason for the couple's breakup.