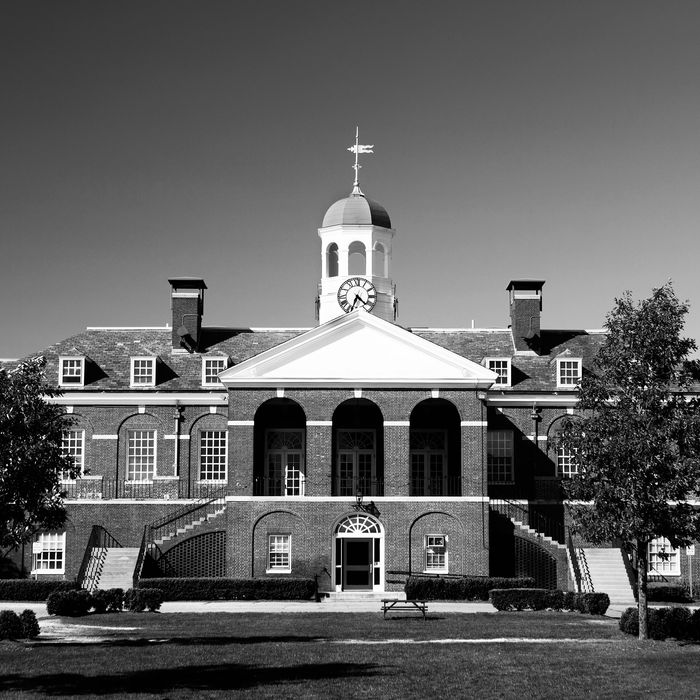 Photo: Paul Giamou/Getty Images/Aurora Creative
Shortly after landing at Boston's Logan International Airport on Friday night, on his way to begin his freshman year at Harvard University, 17-year-old Ismail B. Ajjawi was taken aside by immigration officers who he says detained him for eight hours, questioned him about his friends' social-media activity, and then deported him.
Ajjawi, a Palestinian student who lives in Tyre, Lebanon, told the Harvard Crimson that he and several other international students were held by immigration officials at the airport, although the other students were allowed to leave. One officer, Ajjawi says, questioned him at length about his religion and religious practices. She also asked him to unlock his phone and laptop and after going through them for about five hours, came into the room and "started screaming at him."
"She said that she found people posting political points of view that oppose the U.S. on my friend[s] list," he told the Crimson.
"I responded that I have no business with such posts and that I didn't like, [s]hare, or comment on them and told her that I shouldn't be held responsible for what others post," he wrote. "I have no single post on my timeline discussing politics."
She then told him that his visa to the U.S. was canceled and that he would be deported.
In an email, a Harvard spokesperson said university officials and lawyers are working with Ajjawi's family and immigration officials to resolve the issue and allow the 17-year-old to return and begin classes on September 3.
This is not the first time Harvard has had to intervene with immigration officials on behalf of its students. According to the Crimson, in 2017, following President Trump's immigration ban, four graduate students were prevented from returning to Harvard because of the ban.
Neither the State Department nor the Department of Homeland Security has commented on Ajjawi's deportation.