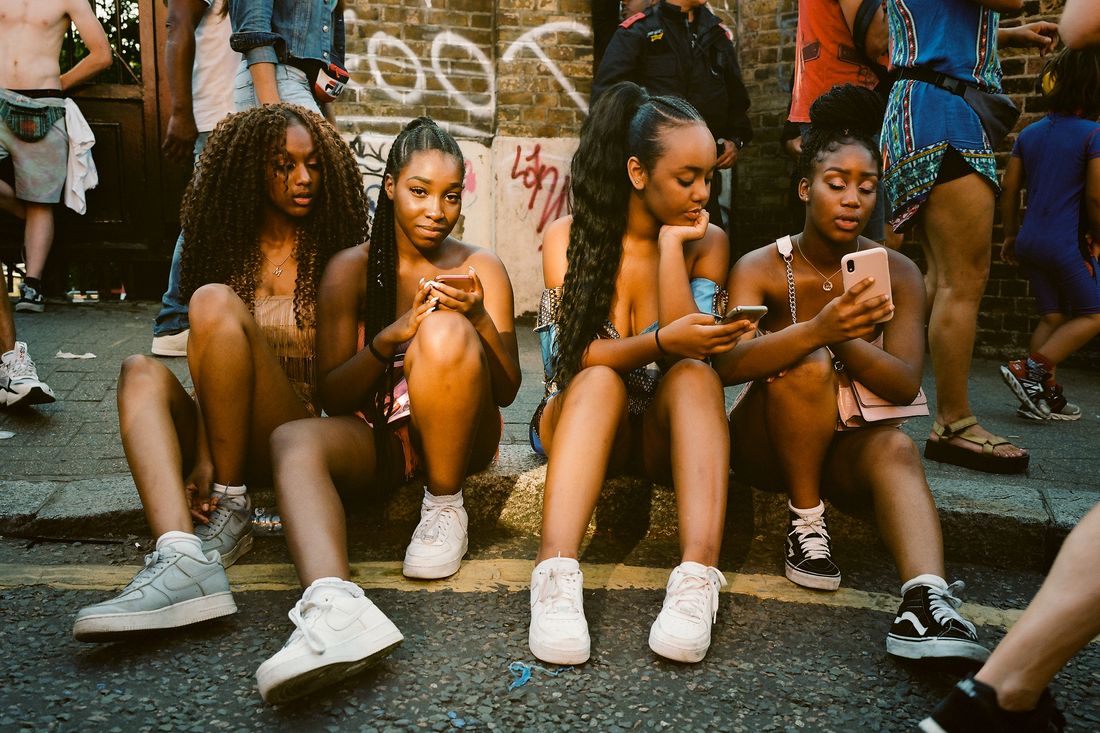 Every year, during London's annual August bank holiday (British for "long weekend"), over a million people gather in Notting Hill for Carnival, a celebration of Caribbean culture. And for two days, the neighborhood, known as one of London's quaintest, explodes with life.
"If you're used to living in a city, especially in London, you can spend a lot of time on the tube, not making eye contact with people. Everyone's always tired or in a rush to get somewhere, and there's not much connection. It can feel very sterile and impersonal," photographer Alice Zoo explains. But Carnival — an over-50-year-old tradition — is different. "You're constantly pressed up against people, and there's a lot of smiling and laughing and dancing."
Last weekend, Zoo, who is known for thoughtful portraiture, shot Carnival in a new way. She set out to find the wallflowers amid one of the biggest, most colorful parties London throws, creating little windows of intimacy in the whirl of feathers and sequins.
"I found myself drawn to characters and individuals instead of just moments," Zoo explains. So she lingered in the cross streets of the parade, making connections with people who were grabbing a bite or attempting a shortcut, encouraging them to remain as natural as possible.
Shooting at Carnival presents some unique challenges. "Lots of people go there expecting to be photographed because it's such an inherently photographic environment. They have an expectation of what kind of picture that's going to be — one that's centering on the costume, rather than the person. When I photograph somebody it's because I find them compelling or beautiful," Zoo says. "I hope that my portraits are as compelling as the people that are in them."