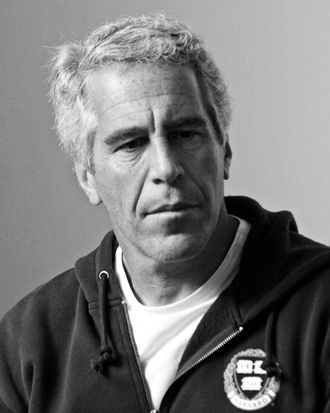 Photo: Rick Friedman/Corbis via Getty Images
The circumstances surrounding the death of billionaire financier and convicted sex offender Jeffrey Epstein have remained troublingly opaque, and the first reported results of his autopsy only raise further questions.
The Washington Post reported on Thursday that, according to two sources familiar with the results, the autopsy revealed Epstein, who was discovered hanging in his cell at Manhattan's Metropolitan Correction Center on Saturday, sustained multiple breaks to bones in his neck. The Post reports that Epstein's injuries included a broken hyoid bone, which, according to forensics experts, is more common in homicide by strangulation cases than in suicides. However it is also the case that "such breaks can occur in those who hang themselves, particularly if they are older," according to forensics experts and studies on the subject.
Though Attorney General William Barr has characterized Epstein's death as an "apparent suicide," conspiracy theories have proliferated due to Epstein's social position and apparent procedural abnormalities in the hours leading up to his death. Epstein, who was incarcerated on charges of sex trafficking at the time of his death, has been linked to powerful people across many spheres of influence, including fashion, academia, and politics, many of whom have been eager to distance themselves from him in the wake of his indictment.
Prison guards didn't check on Epstein for "several" hours before he was discovered hanging in his cell, reportedly violating protocol. That Epstein did not have a cellmate (the person assigned to room with him had been transferred out on Friday) was also unusual. The New York Times reports that Epstein had been taken off suicide watch just days after his first apparent attempt to hang himself.
When asked about Epstein's neck injuries, Barbara Sampson, New York City's chief medical examiner, said, "In all forensic investigations, all information must be synthesized to determine the cause and manner of death. Everything must be consistent; no single finding can be evaluated in a vacuum."