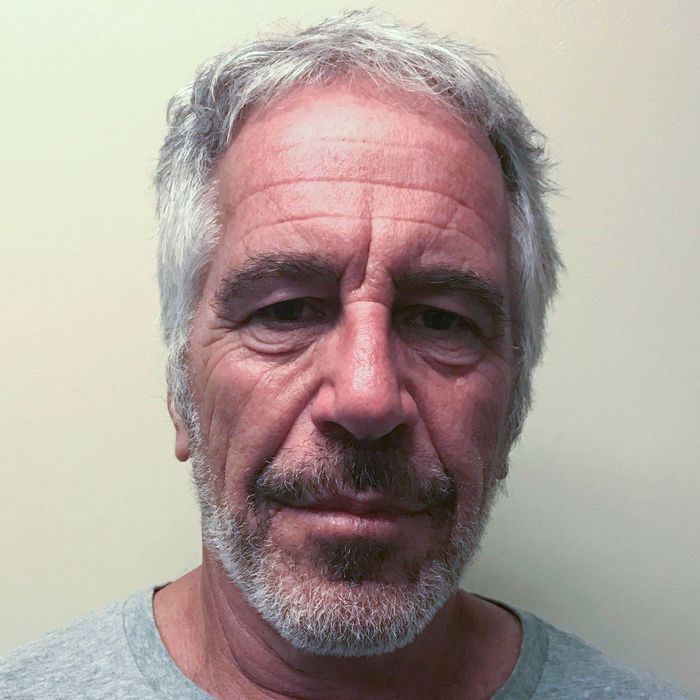 Photo: New York State Sex Offender Registry
Jeffrey Epstein, the millionaire financier and convicted sex offender, was found dead by suicide in his jail cell on Saturday morning. Epstein was awaiting trial on sex-trafficking charges in Manhattan's Metropolitan Correctional Center after being accused of sexually abusing dozens of underage girls. He was 66.
The details of his death
According to NBC News, Epstein hung himself overnight in his cell and was taken to a local hospital from the MCC on Saturday morning in cardiac arrest. Per the Department of Justice's official statement:
On Saturday, August 10, 2019, at approximately 6:30 a.m., inmate Jeffrey Edward Epstein was found unresponsive in his cell in the Special Housing Unit from an apparent suicide at the Metropolitan Correctional Center (MCC) in New York, New York. Life-saving measures were initiated immediately by responding staff. Staff requested emergency medical services (EMS) and life-saving efforts continued. Mr. Epstein was transported by EMS to a local hospital for treatment of life-threatening injuries, and subsequently pronounced dead by hospital staff. The FBI is investigating the incident.
Prison authorities were somehow unable to safeguard Epstein
Epstein had apparently survived an earlier injury while in prison last month, when he was found semiconscious in his cells with marks on his neck. Prison officials were investigating the injury a possible suicide attempt, though there had also been rumors that he may have been attacked. The high-profile inmate had reportedly been put on suicide watch as a result, but the New York Times reported Saturday that it's not clear if that actually happened. According to NBC News, Epstein was not on suicide watch at the time of his death, and was housed alone in his cell.
If Epstein was on suicide watch, it remains to be seen how such an effort could have somehow failed to protect Epstein from himself on Friday night. If he was not, authorities have yet to explain why.
Here is what the Daily Beast reported Saturday regarding the earlier possible suicide attempt and Epstein's condition in prison:
Epstein had initially been held in general population at MCC, where he'd been targeted for extortion as a wealthy pedophile, a source with knowledge of his circumstances told The Daily Beast, describing Epstein's injuries from his prior alleged suicide attempt as small abrasions around his neck. …




At the time of [that] attempt, he shared a cell with Nicholas Tartaglione, a former police officer charged with kidnapping and murdering four people in 2016. …




Tartaglione's lawyer, Bruce Barket, told authorities his client had saved Epstein's life during the first suicide attempt by alerting corrections officers. He claimed Tartaglione was being implicated in the suicide attempt because he'd recently complained about conditions at the Metropolitan Correctional Center, saying in a statement at the time, "we warned the judge that officials at the jail would retaliate against Nick because we have been exposing the inhumane conditions at the facility."




A source added that while protocols were followed after his previous apparent suicide attempt, Epstein received no preferential treatment. 
The Beast's source additionally said that Epstein "lived like a pig in a sty" after his first attempted suicide, eating meals off the floor and making frequent requests for toilet paper.
The impact on the criminal case and investigation
One major consequence of Epstein's death will be its effect on the investigation into his abuse of countless underage girls, as well as the potential consequences for his accomplices.
According to former federal prosecutor Renato Mariotti, the case against Epstein dies with him:
Jeffrey Epstein's suicide ends the criminal case against him because no one else was charged in the indictment. … [It] means that there won't be a public trial or other proceedings that could reveal evidence of his wrongdoing. Evidence collected via grand jury subpoena won't be released to the public. It's still likely that the public will learn additional information from civil cases by victims against his estate or non-criminal investigations (for example, the DOJ OIG investigation).
Matthew Schneier points out that after Epstein's death, "thousands of questions may never have satisfactory answers, and focus is likely to intensify on his collaborators, co-conspirators, enablers, and friends." Schneier then highlights what a trove of newly unsealed court documents says about Ghislaine Maxwell, Epstein's best friend and alleged accomplice.
Justice denied
An important point:
The reaction and speculation
Considering Epstein's links to the rich and powerful — including presidents Trump and Clinton — the calls for an investigation, and the burgeoning conspiracy theories, were well underway within minutes of his death being reported. For a roundup of what those theories have been, head here.
A not-at-all surprising take from within Trump World:
The fate of Epstein's fortune
Another recurring question in light of Epstein's demise is what will happen to his alleged fortune.
A regular occurrence in American prisons
This is a developing story. Please check back for updates.