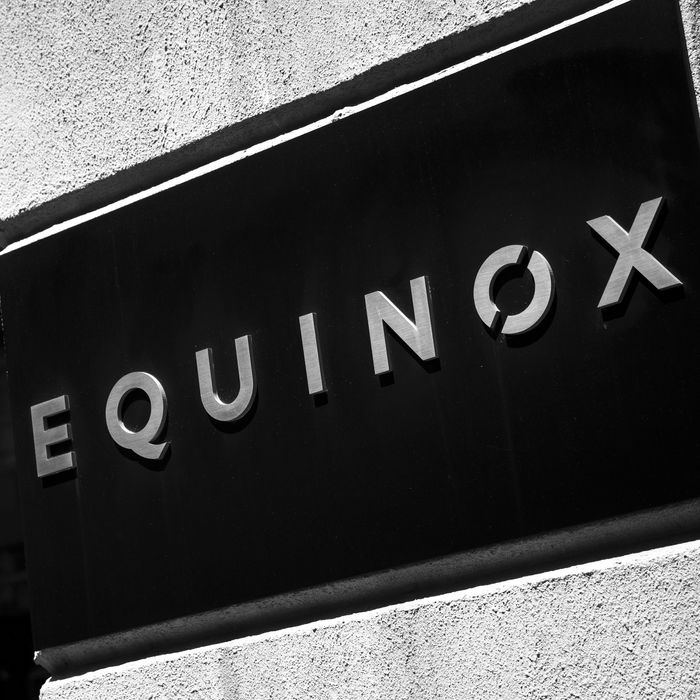 Equinox.
Photo: Drew Angerer/Getty Images
On Thursday, Equinox's executives held a phone-in meeting for its sales and club-level management teams as an attempt to assuage concerns over recent reports that the founder of its parent company is throwing an extravagant fundraiser for Trump's 2020 reelection campaign.
On the call, provided to the Cut by an employee who has requested anonymity, employees vocalized their concerns with the company's association with Stephen Ross, the chairman of the Related Companies which oversees fitness giants Equinox, SoulCycle, and Blink Fitness. In the days since the Washington Post first reported Ross's fundraiser for Trump, employees have called for protests and swarms of people have canceled their memberships, compelling Equinox president Scott Rosen and COO Judy Turchin to hold a call to assure employees with messaging of unity and company values. And yet, they attempted to do so while also defending Ross's values and insisting he does not align himself with Trump. (Another employee who was on the call confirmed that it took place; Equinox did not respond to the Cut's request before time of publication.)
To start the call, Rosen says that Ross has "never taken a dime" from Equinox and is not involved in management.
"None of our profits … no money's been distributed to him. No money is going to reelect Donald Trump," Rosen says. "We define who we are. We are Equinox, he is not, which is the hashtag some of you have been using. We live our values."
Such platitudes — "we define who we are," "we are Equinox" — are repeated throughout the call in response to employees' questions about personal safety amid the nationwide outcry and the feasibility of meeting sales goals. At one point, a membership adviser asks management how staffers' income will be affected, as their salary is "contingent off of commission" and they're struggling to grow membership amid the crisis management.
"What we have always done and will do in this instance is look out for our employees, and that means understanding the impact, discussing the impact, and then doing the right thing," says Turchin, who promises an answer at some point in the future.
"I'm sorry for those of you that are dealing with members who are angry and unhappy, but you're going to also get people who fundamentally believe in what we do, and if you continue to believe in that, which I hope you do, you will be able to continue to do your job in a way that allows us to change lives," she says.
Later in the call, a frustrated employee who's been with the company for 11 years vocalizes his disgust with the company's association with an apparent Trump supporter, urging management to grasp the gravity of the issue at hand.
"I know it's not our views but this goes beyond just LGBTQ, it goes with children being put in cages, people being deported, children dying, mass murders happening because of rhetoric that [Trump] states," he says. "The whole thing is that even though [Ross] is an investor, the money that people pay to Equinox still goes in his pocket, and they know that, and that is the problem. Equinox can say, 'We don't view this, we don't view this,' as much as they want, but the problem is that the money people are spending is enriching him, and he is giving it to this person that is really polarizing."
Rosen, again, says that all profits are reinvested back into Equinox before launching into an apparent defense of Ross, despite his "unfortunate" decision to organize the Trump fundraiser. (Ross did not respond to the Cut's request for comment.)
"I will tell you one thing: He's actually a very good guy, he's making a huge mistake here," Rosen says. "He actually doesn't agree with a lot of what Donald Trump says, and I actually think he voted for Hillary. Not that it matters, because he's maybe made a stupid move here and it's not us. We define us."
Despite employees pleas otherwise, Turchin says the company will not release another statement to the public, though they admit on the call that their original response "did not convey they emotion and the passion that [they] feel." Instead, Turchin says, "I'm calling on all of you leaders to speak from your hearts and speak your truth to the members as to why you work for this company and why you're here." Furthermore, there are also, as of now, no plans for Ross to be removed from Equinox's board of directors.