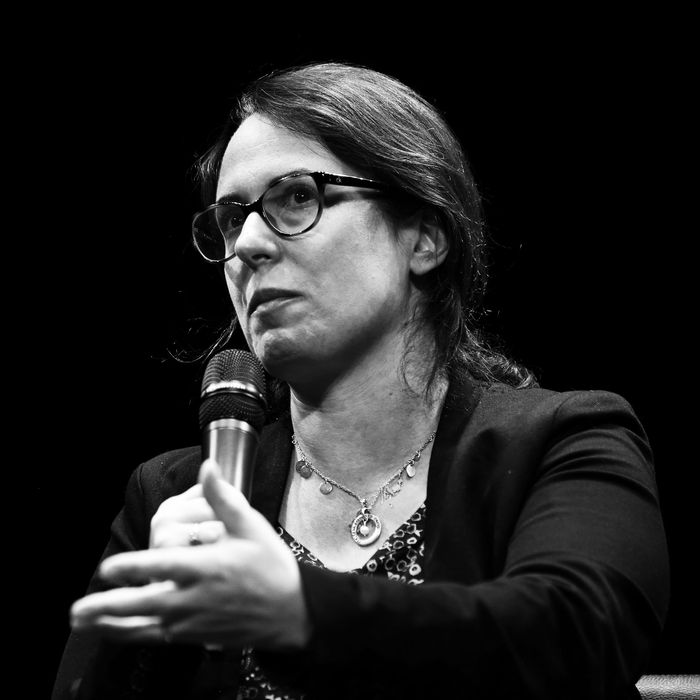 Maggie Haberman.
Photo: Eduardo Munoz Alvarez/FX/Picturegroup/Shutterstock
In the nearly two years since Glenn Thrush was accused of kissing and groping young female journalists without their consent, the New York Times reporter has unsurprisingly suffered few consequences. While he was taken off the news team covering the White House, he ultimately got to keep his job, as well as his sizable advance for a book he was scheduled to write. At least one person, however, reportedly did face repercussions as a result of Thrush's alleged misconduct: his co-author and co-worker, Maggie Haberman.
In September 2017, Random House announced that star Times reporting partners Thrush and Haberman would be co-writing an insider-y book about Trump's West Wing. Two months later, Thrush was accused of sexual misconduct by several women in a widely read Vox report, compelling the publisher to remove him from the project. Then, in a Times Q&A published in early July, Haberman informed readers that she was no longer writing the book. Per BuzzFeed News, Haberman didn't just lose the project — she also had to give up her hefty advance.
Two sources familiar with the situation told the outlet that, after Random House took Thrush off the book, Haberman and the publisher discussed finding another co-author in an attempt to save it. When that search didn't turn out to be fruitful, Haberman dropped the book, and reportedly had to to hand over her advance as well. (Both Haberman and Thrush declined BuzzFeed News' request for comment, and Random House did not respond.)
BuzzFeed News notes that this protocol is typical of book deals — Thrush would have a legal claim to hold onto his advance, while Haberman would not — but it's inarguable that Haberman's misfortune is a direct result of Thrush's alleged misconduct. As BuzzFeed News puts it, "The outcome was that perhaps the most prominent woman journalist in America paid a literal price for a male colleague's alleged transgressions."
Meanwhile, Thrush seems to be doing just fine.