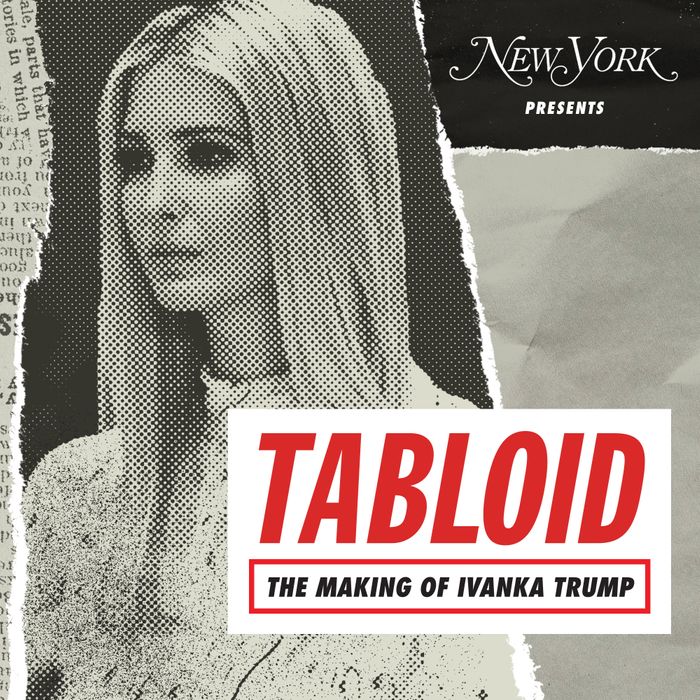 To those who knew Ivanka Trump in the 1990s and early aughts, she was the "good, fun" Trump: Someone who ran in artsy crowds and who would invite you to have a glass of wine in her downtown apartment. Today, many of those very people say she — or at least the persona she projects — is unrecognizable. Did something change? Or is this person — a stilted ice queen with possible presidential ambitions — who Ivanka has always been?
These are the kinds of questions that will be tackled in Tabloid, a new podcast from New York Magazine and Luminary Media, which premieres on Monday. In each season, a host will delve into a story that dominated the tabloids, interviewing everyone from the very subjects involved to the journalists who covered them, with an eye toward how the incessant media coverage shaped the story. In the first season, The Making of Ivanka Trump, host and National Magazine Award–winning journalist Vanessa Grigoriadis — who traveled in occasionally overlapping New York circles during the late '90s and early aughts with the First Daughter — will investigate the evolution of someone she refers to as "the ultimate tabloid piece of candy."
In the beginning of the first episode, Grigoriadis takes listeners back to the day of Trump's inauguration, when she couldn't take her eyes off Ivanka's bold choice of outfit: a white pantsuit. Later in the episode, she'll go on to speak with writer George Gurley, who recalls the First Daughter using five-dollar words incorrectly, and even "the original pseudo-aristocratic, blonde bouffant member of New York's nouveau riche," Ivana Trump. These are the types of people Grigoriadis will interview throughout the series: those who can lend insight into everything from Ivanka's relationship to her dad and husband, Jared Kushner, to what her true ambitions may be. Some of these people are shocked by who she's become, and even recall sending her emails after her dad won the election to tell her that she could still be a good person, if she wanted to be.
The first season of Tabloid will run for eight episodes, complete with two bonus episodes, and will debut on August 5. New York subscribers are eligible for a free three-month Luminary Premium trial. (Existing subscribers will be emailed a link for access. Not yet subscribed to New York? Sign up here.) Grigoriadis will also have a companion feature story on the First Daughter running in next week's print issue of New York.