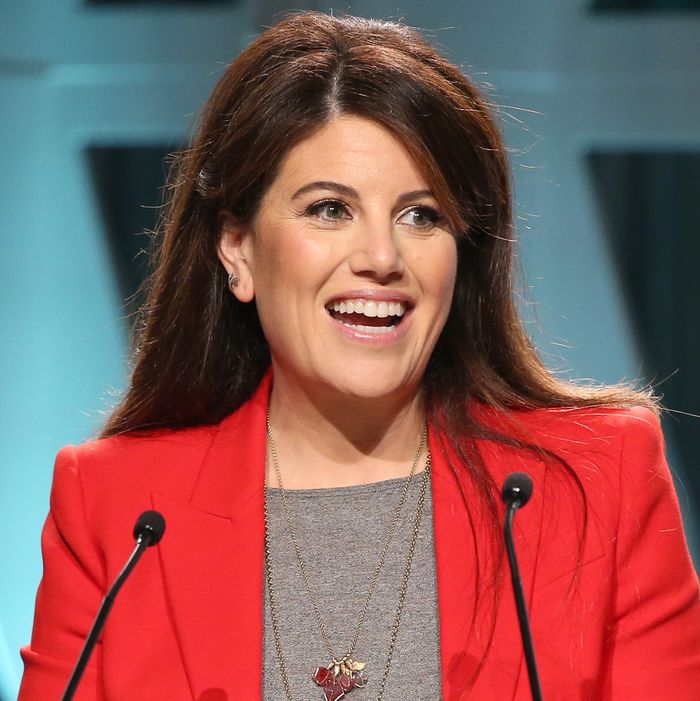 Photo: Jesse Grant/Getty Images for The Hollywood R
After exploring the O.J. Simpson trial and the murder of Gianni Versace in previous seasons, FX announced that its third installment of American Crime Story will focus on the impeachment trial of Bill Clinton. Monica Lewinsky, the White House intern who was at the center of the scandal that occurred in the late '90s, has signed on as a producer.
In a statement to Vanity Fair, Lewinsky said she was initially hesitant to take on the role but ultimately agreed after learning more about executive producer Ryan Murphy's commitment to telling the stories of people who aren't usually heard:
"But after a lengthy dinner meeting with Ryan, I came to understand even more clearly how dedicated he is to giving a voice to the marginalized in all of his brilliant work. I'm privileged to work with him and the other talented people on the team, and I'm privileged to have this opportunity."
In an interview with The Hollywood Reporter last year, Murphy said he had told Lewinsky that she should be the one to tell her own story, something that, she says, people had "been co-opting" from her for years. "I told her, 'Nobody should tell your story but you, and it's kind of gross if they do,'" Murphy told THR. "'If you want to produce it with me, I would love that; but you should be the producer and you should make all the goddamn money.'"
Lewinksy went on to say that she was "grateful for the growth we've made as a society that allows people like me who have been historically silenced to finally reintroduce my voice to the conversation."
Booksmart's Beanie Feldstein has signed on to play Lewinsky, while Murphy regular Sarah Paulson will portray Linda Tripp. The Clintons have not yet been cast.