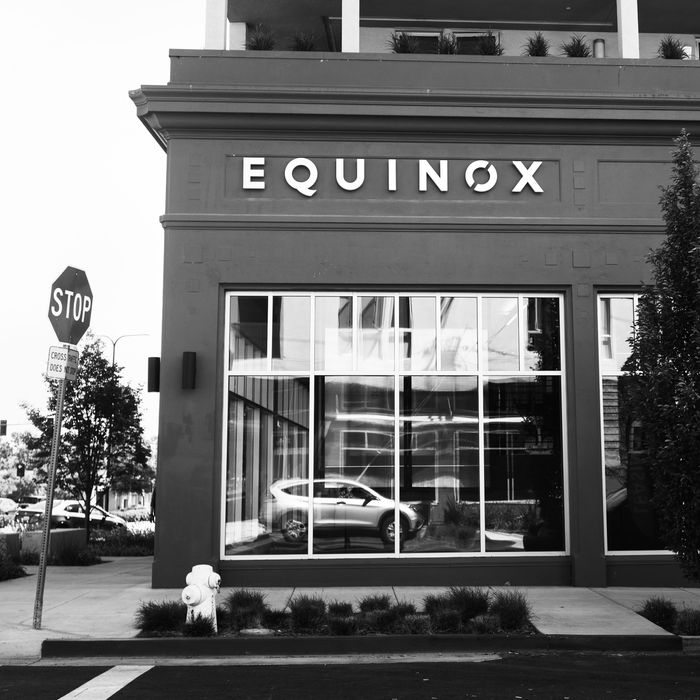 Equinox.
Photo: Smith Collection/Gado/Getty Images
In light of revelations that the billionaire owner of SoulCycle and Equinox is organizing an extravagant fundraiser for Trump's 2020 reelection campaign, swarms of angry gym members are boycotting the businesses by canceling their memberships.
On Wednesday afternoon, the Washington Post published a report that shook devotees of the cult fitness clubs: Stephen Ross, chairman of the brands' parent company, is throwing an exclusive luncheon in the Hamptons this Friday to raise money for Trump's upcoming presidential campaign. Tickets for the event reportedly start at a whopping $100,000 for lunch and a photo opportunity with Trump and increase to $250,000 for those who also want to join an intimate roundtable with the president.
In response to the news, members of the exclusive clubs were quick to voice their disgust, with many people — including several celebrities — announcing their intent to boycott the businesses entirely. "The gym is my personal hell but if you're a member of Equinox perhaps it is time to say peace(out)-inox ayyyyy I'm still sick yes but fuck equinox," Chrissy Teigen, who has a following of more than 11 million, tweeted. Billy Eichner, who is followed by more than 2.2 million people, wrote, "Just contacted @Equinox to cancel my membership after many years. Money talks, especially with these monsters."
"Stephen Ross just lost another customer," one person tweeted hours after the report came out. Another wrote, "My family will cancel our memberships now that we know you fund immoral, indecent, un-American, racist powers." Meanwhile, hashtags like #cancelequinox and #boycottequinox took off, and thousands signed a Change.org petition demanding that Equinox "end its support of Trump."
By late Wednesday afternoon, SoulCycle and Equinox had assured their members that they'd heard their concerns, and both companies released statements attempting to distance themselves from Ross. Both said that the billionaire, who also owns the Miami Dolphins and has financed companies like David Chang's Momofuku, is a "passive investor"; they also stressed that they're committed to their communities. (Later in the day, Ross released a statement of his own, writing that while he and Trump "agree on some issues, [they] strongly disagree on many others.")
But this attempt at damage control appears to have done little. People are still taking to Twitter, vaunting their canceled memberships and urging their followers to do the same. "Member for 19 years," one person tweeted. "Cancelling today."