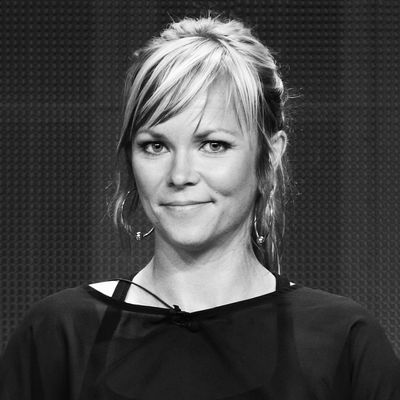 Jessi Combs.
Photo: Frederick M. Brown/Getty Images
On August 27, professional race driver, TV personality, and metal fabricator Jessi Combs died while attempting to beat one of her personal records. She was 39.
According to Jalopnik, Combs — who has held the title of "fastest woman on four wheels" since setting a record speed of 398 mph in 2013 — suffered a fatal crash while trying to beat her land-speed record in a jet-powered car. The crash, in Oregon's Alvord Desert, happened around 4 p.m., according to local reports.
"Combs was a legend in the automotive world," Road and Track wrote after her death, listing the various racing events in which Combs had highly placed: Ultra4's King of the Hammers, the Baja 1000, and Rallye Aicha des Gazelles. When not racing, Combs made frequent TV appearances and served as a host of Mythbusters. (She also, per Jalopnik, designed a line of women's welding gear with Lincoln Electric.)
A member of Combs's team confirmed her death in a mournful Instagram post on Wednesday morning, calling her "the most amazing spirit."
"I have never loved or been loved by anyone as much as this amazing woman," Terry Madden captioned his post, which featured photos of himself and Combs in a video slideshow. "Unfortunately we lost her yesterday in a horrific accident, I was the first one there and trust me we did everything humanly possible to save her!! I'm not ok, but she is right here keeping my going."
Combs's family also released a statement on Wednesday, remembering Combs for her "bright smile, positivity, and tenacious pursuit of the fulfillment of her dreams."
"Her drive was infectious, and she served as a role model for young girls and women around the world," reads the statement, which was published on Jalopnik. "People that loved her and followed her became family, all bonded together by adventure and passion … Combs was one of the rare dreamers with the bravery to turn those possibilities into reality, and she left this earth driving faster than any other woman in history."
Since news of Combs's passing broke, there's been an outpouring of grief on social media. "She was a brilliant & top-notch builder, engineer, driver, fabricator, and science communicator, & strove everyday to encourage others by her prodigious example," former Mythbusters host Adam Savage tweeted. Valerie Thompson, "the fastest woman on two wheels," also mourned Combs's passing on Twitter, writing, "Godspeed, Jessi Combs."
This post has been updated.