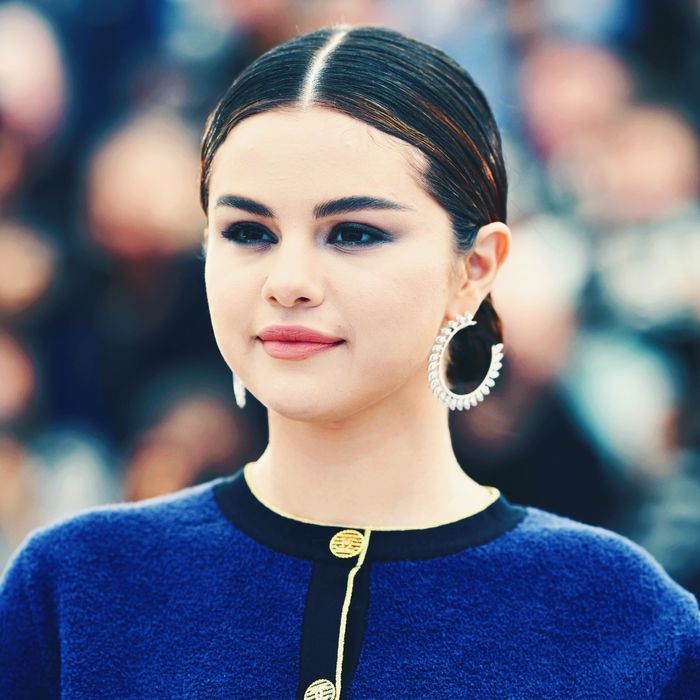 Photo: Pascal Le Segretain/Getty Images
It's been relatively quiet on the Celebrities Filing for Beauty Trademarks front. Too quiet. Thankfully, Selena Gomez is here to get things back up and running.
WWD reports that on July 11, the singer-actor filed a trademark for "Selena Gomez" for "a number of beauty products, including 'fragrances, cosmetics, skin-care preparations, hair-care preparations, soaps, moisturizers and essential oils,' among others." This very wide range of products spanning multiple beauty categories sounds like we may have another mystifying Kendall Jenner beauty-line situation on our hands. There's also the same notable lack of a "Beauty" (Fenty, Bieber), "Cosmetics" (Kylie), "Skin" (Fenty, Kylie), or "Laboratories" (Haus) tacked onto the end, which means this could go anywhere!
While we eagerly await to see in what product form we'll be able to wear Gomez, there are plenty of other ways to already do so, if you'd like. Gomez, a current face of Coach, has already collaborated on a collection with the brand and has done the same with Puma. Anyway, if there's any space left on your vanity for Rihanna's, Gaga's, Bieber's, Ariana's, apparently Ciara's, and now Gomez's stuff, sit back, open Spotify, and start predicting which artist will start making beauty products for you next. Hope it's Grimes.