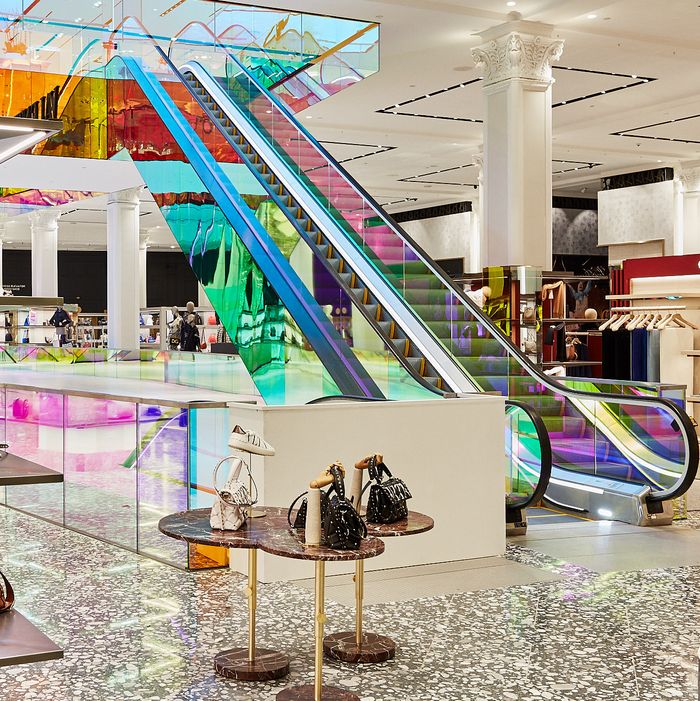 The Saks main floor.
Photo: Justin Bridges/Courtesy of Saks Fifth Avenue
Who among us hasn't been online shopping much too late at night and decided to go through with an impulse purchase? If you've been doing this and stopped to think, "Wow, I wish I had a personal stylist to help me out with this," Saks has a new service for you. The brand has rolled out a new pilot service called Saks+. A few steps above a typical membership program, Saks+ offers a $150 gift card, free rush shipping, free returns, a $200 credit for alterations, events, and on-demand 24/7 styling services.
It's currently only in New York and membership costs $250 per season (the current season ends January 15, 2020). So that's $150 for the seasonal shopping credit/gift card, and as next-business-day shipping usually costs $25 but is free and unlimited with the membership, it would take four purchases to make up the cost. Plus, you'll have on-demand styling whenever you're up late and online shopping. And how priceless is that?