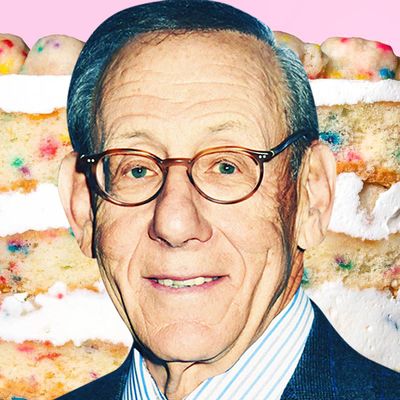 Photo-Illustration: Getty Images
When the news broke that Stephen Ross, a real-estate executive and venture capitalist, was set to throw an extravagant fundraiser for Donald Trump in the Hamptons on Friday, reverberations of shock and horror were felt in millennial communities far and wide, from Brooklyn to downtown L.A. to Austin and Portland, Oregon. Why? Because Ross is the chairman of the Related Companies, a parent company of both Equinox and SoulCycle, where many a young urban professional flocks daily to sweat out their existential dread.
The report was met with outrage from those who have not only tight bodies but upstanding politics, and attracted ire from celebrities like Billy Eichner and Chrissy Teigen. A boycott ensued. SoulCycle CEO Melanie Whelan denounced the fundraiser, saying "no company profits are used to fund politicians" (though many company profits, of course, go to Ross). The CEO of Equinox released a similar statement.
But the hits kept coming. SoulCycle and Equinox received the first wave of attention, as they were the subject of an article in the Washington Post about Ross, before other companies associated with Ross began to be discussed. Ross's investment firm, RSE Ventures, is an owner of David Chang's Momofuku Group brand empire, including Christina Tosi's Milk Bar, maker of beloved cake balls and cereal-milk ice cream. And Hudson Yards, the country's biggest private real-estate development, home to the shawarma-like Vessel and several designer stores and other upscale restaurants? Also Ross. Prabal Gurung announced that he was pulling out of a ten-year-anniversary fashion show scheduled at the Vessel because of the cursed Hamptons fête.
Unfortunately it gets even worse. Ross has a hand in so many millennial lifestyle entities that there are probably a few influencers whose entire feeds must be cleansed of products tied to Trump cash. If you think you're untouched, don't be so sure; the shrewd investor has a stake in alternative pasta, drone racing, avocado toast, pizza, yoga, and organic tampons. Not to mention the retailers located at his various real-estate holdings, like the Time Warner Center (Sugarfina, anyone???).
Of course, Ross is only one billionaire in a country with more than a few of them, and the discovery that brands associated with progressive, liberal-leaning young people are funded by a guy inviting Trump to his house is emblematic of a much larger problem. The giant, tangled rat king of capitalism means that unless you live like my friend John, who still has a flip phone and claims to have never ordered anything online, you're part of a teeming network of unsavory dealings.
But anyway, here is a list of all the pertinent things Ross partly owns as you decide how much of your life must be canceled:
Fitness
As mentioned above, sleek hot person's gym Equinox ("the Nox" in some circles) is a subsidiary of Ross's The Related Companies, and Equinox Fitness has a portfolio that includes SoulCycle, PURE Yoga, and Blink Fitness, a pretty cheap gym chain that will take years off your life if you try to quit. This means Ross has cornered millennial fitness all the way from Equinox's eucalyptus towels to Blink's no towels. It isn't exactly fitness, but elsewhere in the health realm, Ross has invested in the vaguely feminist organic tampon brand Lola.
Food
The morally unimpeachable but hungry young city dweller will have to avoid many of the most millennial-friendly restaurants and brands if they're boycotting Ross. Ross has invested in &pizza, the chain where the pies serenely float by on a conveyor belt, as well as Bluestone Lane, the Australian coffee shop conglomerate based in New York; Outstanding Foods, which, based on Instagram, seems to be a vegan-bacon-chip company with celebrity investors including skateboarder Rob Dyrdek and Emily Deschanel. And many of superchef and Silicon Valley favorite David Chang's brands are heavily invested in by Ross, including his Momofuku restaurants, his Fuku fried-chicken restaurants, and "crack pie" purveyor Milk Bar. Perhaps the darkest news of all is that delightful chickpea-pasta brand Banza is part owned by RSE.
Sports
For those of you that are into this sort of thing, Ross is an owner of the Miami Dolphins — wide receiver Kenny Stills called out Ross for fundraising for Trump while also funding a nonprofit that is purportedly committed to eliminating racial discrimination in sports. RSE has also invested in something called the Drone Racing League, which is exactly what it sounds like: a drone racing league.
Places
The Related Companies have a huge luxury real-estate portfolio around the country, including in New York at the aforementioned Hudson Yards, the Time Warner Center, and The Point in Long Island City. Related has many plans for what they call "modern placemaking in action," including a new development called "The Grand" in downtown Los Angeles, slated for 2021.