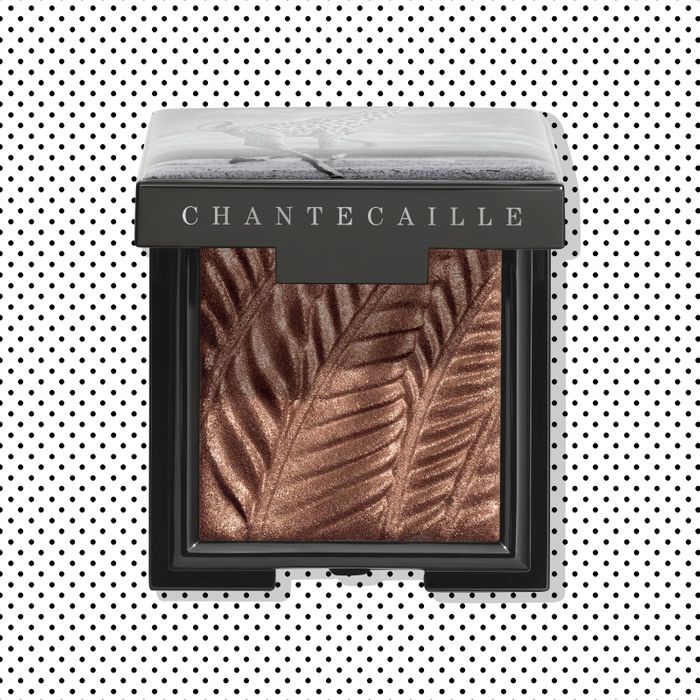 Photo: Courtesy of the Retailer
If you're a fan of Chantecaille, chances are you know a few things about the beauty brand already. You probably know that their tinted moisturizer is quite excellent and that their Le Wild fragrance smells remarkably like having a vase full of gardenias placed in front of you. You're also likely aware of founder Sylvie Chantecaille's fierce dedication to several endangered-species causes. Since 2006, she has created gorgeous eye shadow palettes, inspired by conservation causes — wild horses, wolves, bees, even forests — with portions of the proceeds going to related nonprofits.
This month, Sylvie swapped those palettes out for singles — six of them — so that Chantecaille can forward its efforts to some of Africa's most endangered species: elephants, pangolins (I had to look it up, too; it's an anteater), cheetahs, rhinoceroses, lions, and giraffes. (The company plans to donate at least $60,000 to these charitable partners, in total). Encased in square compacts, each adorned with a rather stunning photograph of the attributed animal, the shadows come in a range of cool muted shades with a slight metallic shimmer. There's the warm champagne of Cheetah, the steely silver of Elephant, but my favorite is the dark coppery Giraffe, whose proceeds go to the Giraffe Conservation Foundation.
I like to blend this color (which Sylvie described as a burnished brown) out as an eye shadow, but, if wetted with a fine-tipped brush, it can also make for a unique eyeliner. As can any of its fellow five shades.
If you buy something through our links, New York may earn an affiliate commission.