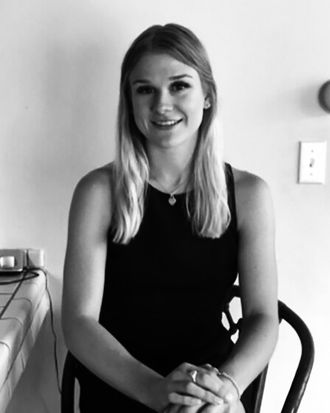 Mackenzie Lueck.
Photo: Courtesy of the Salt Lake City Police Department
On June 28, more than a week after University of Utah senior Mackenzie Lueck went missing after taking a Lyft home from the airport, police arrested and charged a 31-year-old man named Ayoola Ajayi on suspicion of aggravated murder, aggravated kidnapping, obstruction of justice, and desecration of a body. Since then, the charges against Ajayi have continued to mount — and they don't just stem from Lueck's murder.
Below, here's everything we know about the case.
When did Mackenzie Lueck go missing?
On June 17, Lueck was returning home from California, where she had attended a funeral for her grandmother. Lueck, who is originally from El Segundo, California, texted her parents after her flight landed at the Salt Lake City International Airport around 1 a.m.
According to a statement from the Salt Lake City Police, Lueck was driven to Hatch Park in North Salt Lake, where she was last seen in the early morning hours of June 18. On Tuesday, CBS reported that the Lyft driver told police that Lueck had met with an unknown individual, put her bag in the person's car, and left with them.
"Detectives have spoken with the Lyft driver and learned that Mackenzie was met at Hatch Park by an individual in a vehicle," Salt Lake City assistant police chief Tim Doubt told CBS News. "The Lyft driver left Mackenzie at the park with that person and stated that Mackenzie did not appear to be in any type of distress."
Ashley Fine, a friend of Lueck's, told KSL.com that she and Lueck's other friends had been calling her phone nonstop after she vanished. "We're millennials. [Not answering the phone] is very, very unusual. Even if you're missing, or you want to disappear, you have to turn your phone on to GPS," Fine said.
How did police come to suspect Ayoola Ajayi?
Salt Lake City police chief Mike Brown told reporters that Lueck had been communicating with Ajayi electronically on June 16, the day prior to her disappearance, though he did not say whether it was through an app. Furthermore, investigators concluded that Lueck's and Ajayi's phones were both present in the park at around the time her phone stopped receiving data.
The evidence kept mounting. Neighbors had told authorities they had seen Ajayi using gasoline to burn something in his backyard on June 17 and 18. "A forensic excavation of the burn area was conducted, which resulted in the finding of several charred items that were consistent with personal items of Mackenzie Lueck," Brown told reporters. Charred female human tissue matching Lueck's DNA was also found.
On June 27, Ajayi was taken into custody at an apartment complex in West Temple; soon after, he was charged with aggravated murder, aggravated kidnapping, desecration of a body, and obstruction of justice, per BuzzFeed News.
What do we know about the suspect?
On July 1, private contractor Brian Wolf told KSL.com that Ajayi had reached out to him in April to quickly build a soundproof room with a fingerprint lock and head-height hooks in the wall. "He said he wanted to sit in there and listen to his music as loud as he wanted to," Wolf said of the request, which he thought was strange, so he turned it down. When he saw that Ajayi had been arrested, he said his "heart just dropped."
Per the Los Angeles Times, since 2012, Ajayi had also been banned from entering the Utah State University campus without a police escort after he was jailed on suspicion of theft. And, in a news release from the North Park Police department, authorities revealed that they had investigated a rape allegation against Ajayi in 2013. (The accuser ultimately decided against filing charges.)
Since authorities arrested Ajayi in late June, the suspect has been hit with a slew of other charges unrelated to Lueck's murder. On August 13, after investigators uncovered child pornography on Ajayi's computer, prosecutors charged him with 19 counts of sexual exploitation against a minor, per a press release from the Salt Lake County District Attorney's Office. Then, on August 20, Ajayi was charged with sexually assaulting and kidnapping a woman he met on a dating app in March 2018. The investigation into Ajayi is still ongoing.
This story has been updated.