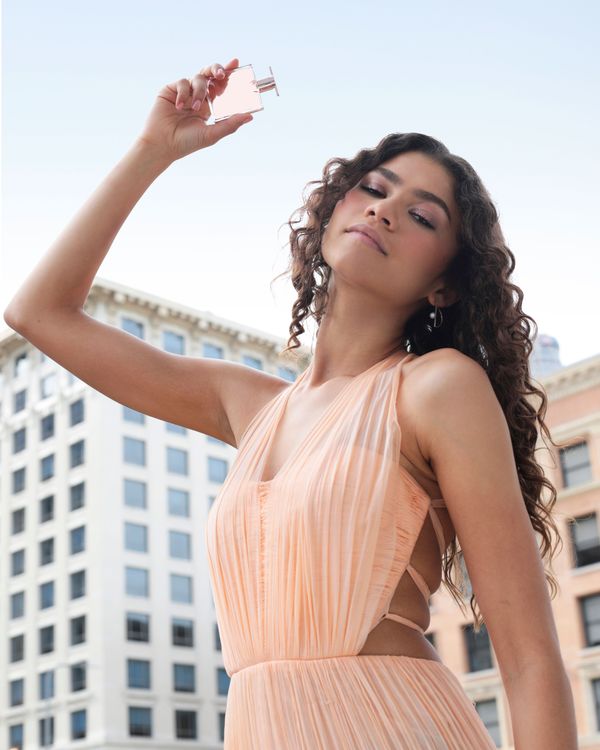 Lancôme's youngest ambassadress hasn't been slacking this summer. In addition to starring in HBO's Euphoria, Zendaya also found time to film and star in her first-ever perfume commercial. Idôle is the brand's newest scent, created by three female perfumers . Dubbed "the world's thinnest fragrance," the bottle also looks like other thin things you are used to checking and holding in your hand.
Like many fragrance ads, the set-up is grand. With full brows, brown riding boots, and a gladiator-ish dress, Zendaya takes her white horse to her version of the old town road (the modern-day Los Angeles cityscape). The wind billows through her moisturized, glorious curls, and no one (not even several men carrying messenger bags and coffee) does a double take as she gallops her horse impressively up some stairs. Conveniently, Idôle is slung across in her shoulder the entire time, in a sort of perfume cross body bag.
Click below to watch Zendaya star as a millennial pink warrioress and a full-on horse heroine, and wonder which parts of the ad are CGI (probably very little) and which are Zendaya's true equestrian skills.