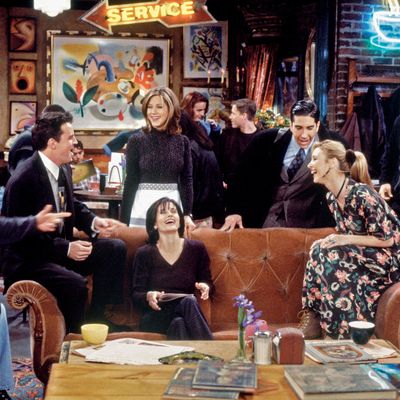 Photo: Brian D. McLaughlin/NBC via Getty Images
A former employee of Robert De Niro's production studio is being sued for millions of dollars over allegedly binge-watching Netflix during work hours, ordering takeout on the company's dime, and causing general financial mayhem with her devastatingly laissez-faire approach to having a job. Can she live???
On Monday, Variety reported that Canal Productions filed a $6 million suit against Chase Robinson, who was hired by De Niro in 2008 as an assistant and went on to become the vice-president of production & finance at the company. According to the lawsuit, her job description included oversight of employees' use of company funds, nevertheless she's accused of "breaching her fiduciary duties, violation of the faithless service doctrine and conversion." NBC reported that she was promoted to the role in 2017.
According to the lawsuit, Robinson charged hundreds of thousands of dollars in personal expenses to the company's credit card and used its petty cash fund to cover the cost of additional personal items. She also allegedly submitted false documentation in order to be paid for 96 days of "unused" vacation time, and spent company money to fly to Los Angeles to "pick up and deliver signed coffee table books based on De Niro's film Taxi Driver" for charity, NBC News reports.
Most intriguingly, Robinson is accused of "binge-watching astounding hours of TV shows on Netflix." The lawsuit claims that, "over the 4-day period between Tuesday, January 8 and Friday, January 11, 2019, 55 episodes of 'Friends' were accessed." Allegedly Robinson then watched 32 episodes of Friends on a single Saturday which seems like both testament to the human spirit and none of her employer's business.
Variety reports that over a different four-day period Robinson allegedly binged 20 episodes of Arrested Development and ten episodes of Schitt's Creek. The suit explains that, "Watching shows on Netflix was not in any way part of or related to the duties and responsibilities of Robinson's employment and, on information and belief, was done for her personal entertainment, amusement and pleasure at times when she was being paid to work."
It's sort of like no one told you life was gonna be this way, your job's a joke, you're broke — and permanently barred from your former employer's Netflix account.