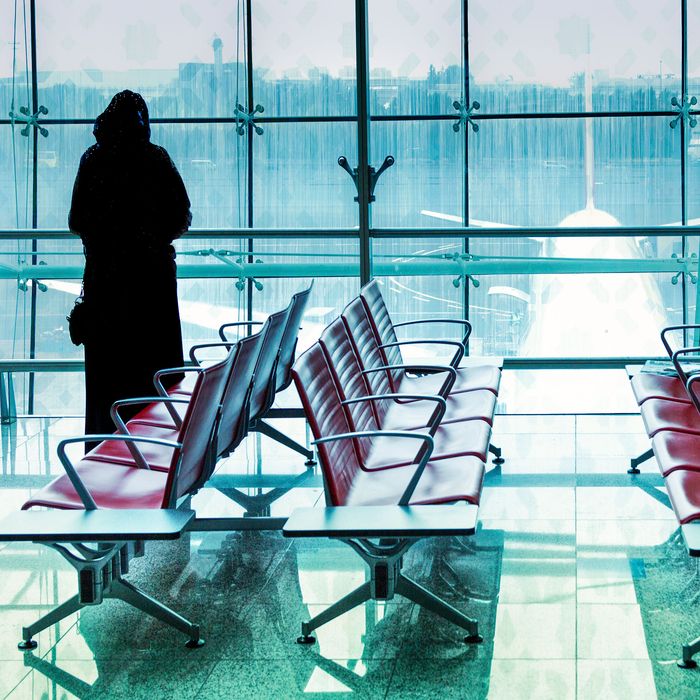 Photo: Jens Thillerup/Getty Images
New regulations announced today in Saudi Arabia granted women the right to obtain passports and travel independently, without male guardians.
The changes represent a departure from the country's traditional "guardianship" system, under which these rights were previously controlled by male relatives. In recent years, Saudi Crown Prince Mohammed bin Salman has indicated that he's interested in loosening the country's strict social customs: In 2017, the kingdom reversed a decades-long ban on women driving.
The new regulations, which were approved by the Saudi cabinet, guarantee all Saudis over the age of 21 the right to register births, marriages, and divorces. They also ban discrimination in employment on the basis of gender, age, or disability — meaning that employers can no longer require women to get consent from a male relative to work.
In response to the changes, Princess Reema bint Bandar al-Saud, Saudi Arabia's ambassador to the United States (and the country's first female ambassador) tweeted: "These new regulations are history in the making. They call for equal engagement of women and men in our society. It's a holistic approach to gender equality that will unquestionably create real change for Saudi women."
Hoda al-Helaissi, a member of the kingdom's advisory Shura Council, told the New York Times that the new regulations were "a great breakthrough," though she noted they weren't likely to have a big immediate effect on most families. However, the changes are expected to have a significant impact on divorced or widowed women, who previously had trouble obtaining birth certificates or other bureaucratic records for their children.
Many would like to see the changes go further: Saudi Arabia still requires women to have the consent of a male guardian to marry or live on their own. The Times also notes that about a dozen Saudi women remain imprisoned on charges related to their activism for women's rights.