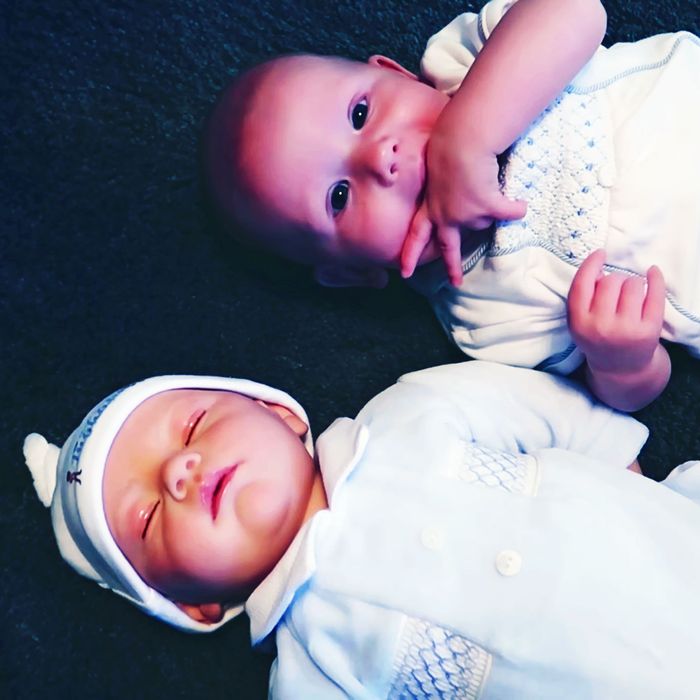 Photo: The Ingham Family/YouTube
How would you like your own realistic plastic prototype of someone else's baby? If the answer is "very much," then congratulations, you might have an internet addiction!
BuzzFeed reported on Wednesday that British vlogger clan "The Ingham Family," whose YouTube channel boasts 1.2 million subscribers, are selling a realistic doll clone of their newborn son, "Little Jace," for $340.
The real Jace was born on March 27 to parents Chris and Sarah, becoming the fourth child in the nuclear family whose rearing will be regularly documented on YouTube and social media. In the earliest days of Jace's life there were already signs that his parents wished to transform him into a doll.
The toy company that manufactured the doll, Mary Shortle, states on its website that Doll Jace is based off what Jace looked like two weeks after being born. Mercifully, it's a limited-edition item. The doll can come with baby accessories and outfits, which cost extra. But the Little Jace–doll experience doesn't end there. The company is also offering "the opportunity to bring your Baby Jace reborn to one of the specially organized baby Jace Tea parties to be announced, where you will meet the Ingham family." I'm concerned.
Despite what it says on the toy company's website, Chris Ingham told Buzzfeed the doll is not "a replica doll of Jace or even one that has been manufactured to look like him … but a normal baby reborn doll that was called Jace Ingham and meant to represent our baby boy."
You say "normal baby doll," I say, "What happens when the doll wakes up and demands its blood tribute?"