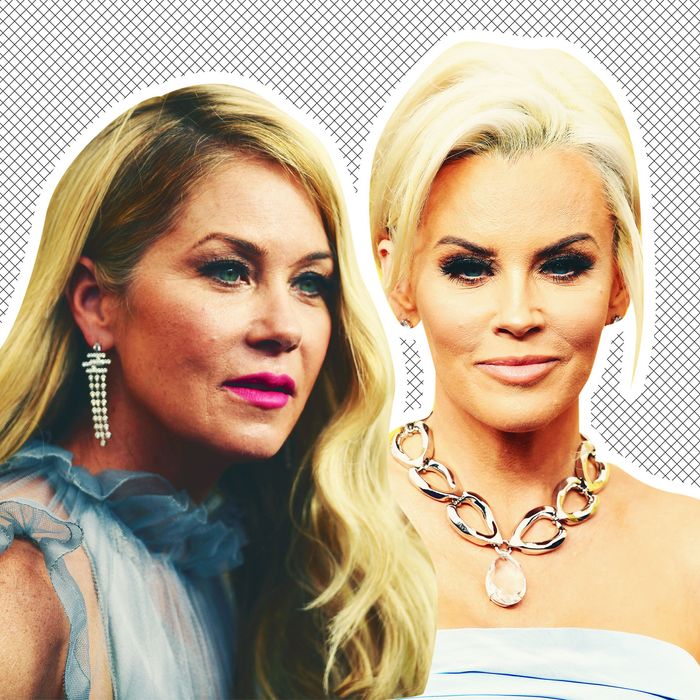 Jenny McCarthy, former Playboy Playmate and current anti-vaxxer, provided the first set of cringeworthy moments at the 2019 Emmys. The Masked Singer host served as a red-carpet host on behalf of Fox, much to the distress of her celebrity victims.
Some highlights: a supremely awkward interview with Gwyneth Paltrow — who clearly had no idea who she was — an exchange which one Twitter user aptly described as "an attack on the medical profession"; a request that Julia Louis-Dreyfus perform the Elaine dance on national television (the actress refused, then walked away); and referring to one celebrity as "the one and only Thingamajig."
But the most painful exchange were a few moments between her and actress Christina Applegate. McCarthy opened the interview by asking how Applegate, a three-time lead-actress nominee, feels about her first lead-actress nomination, to which Applegate responds by looking like she wants to die.
The exchange closed with McCarthy, 46, informing Applegate, 47, that she wanted to be her when she grew up.