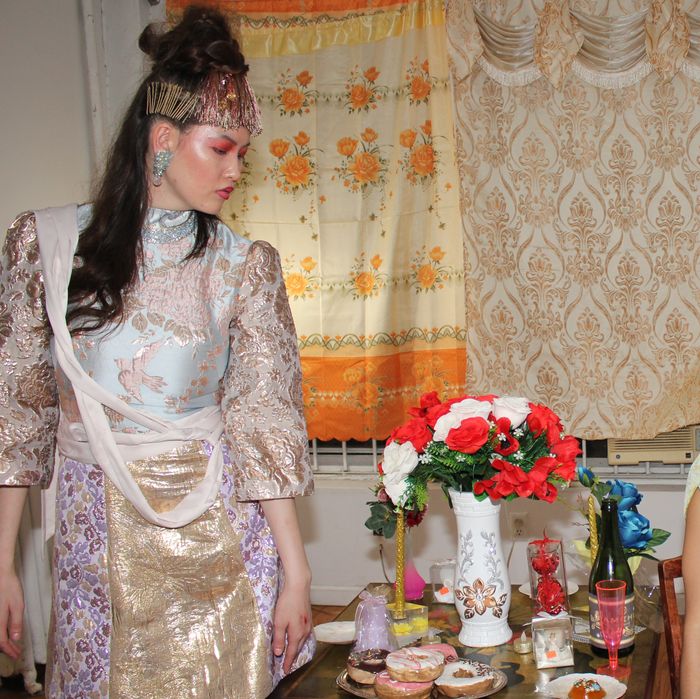 A handwritten sign on the second flight of stairs read, "Fashion Week, 4th floor." I found it so charming, this little orange piece of paper decorated with block letters rather than a printed document with the name of the show or the NYFW logo, as you'd see at Spring Studios. Fashion Week is still by and large an exclusive event governed by a schedule that is organized by the Council of Fashion Designers of America. Being on the schedule says the CFDA takes you seriously, which means the rest of the industry does too. The show I was walking up the stairs to see, Amanda Mehl's brand, Amehl, was not on the CFDA's schedule. But it was worth seeing.
Mehl had gotten some press in February 2017 for putting a school bus filled with her clothes outside of the Oscar de la Renta/Monse show (a hot ticket at the time). She clearly likes her outsider-art image: This season, her show was titled "How to Keep Your Husband," and invites were delivered in clear Tupperware.
The presentation had a delightfully grimy aspect. Housed in a boiling-hot fourth-floor walk up in Chelsea, it was packed with young people who sipped sparkling wine on makeshift seats while waiting for the show to start. (I was perched on a radiator.) Someone passed out paper plates as fans for guests. The centerpiece was a table decorated with jellies made in collaboration with dessert artist Chula Galvez. Mehl's skirt suits, pretty demure dresses, and other '50s staples were made radical with the addition of sponges, dish towels, and clothespins as accessories. Toward the end of the presentation, a male model jumped on the table of desserts, ate some of the jelly, and smashed through a cake. Applause ensued. I only had eyes for the mint-green minidress that went floating by, a piece you could truly imagine Jackie Kennedy wearing.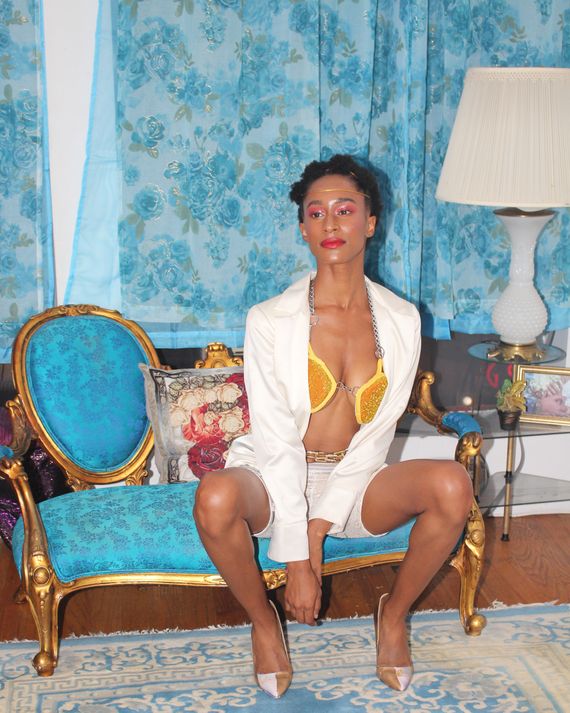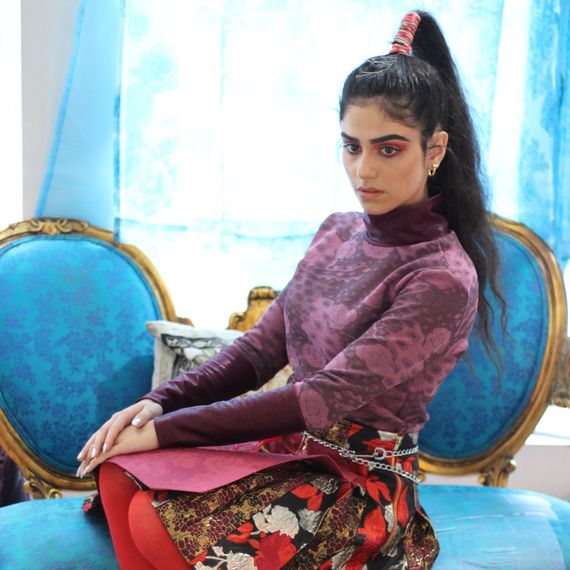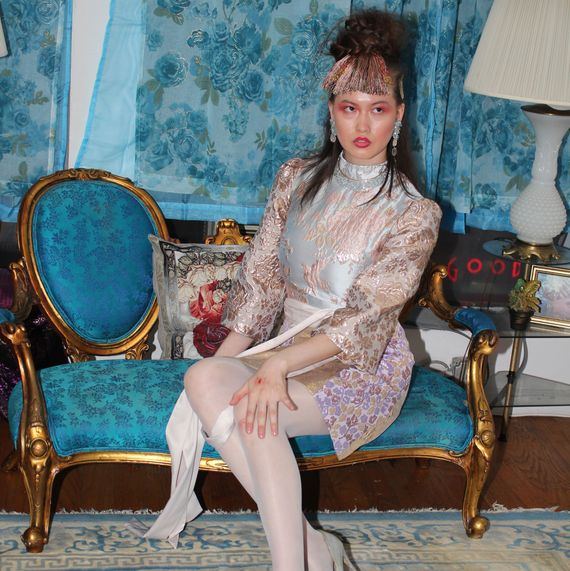 There's nothing new about a Fashion Week spectacle in this post-Instagram age. These days, it's often more exciting when a major designer pares back, focusing on the clothes and eschewing engagement. But I think there's still room for an over-the-top production, the kind that comes from a designer's endless well of creativity rather than (or at least alongside) a desire for likes. I appreciate that Amehl goes all out season after season after season, regardless of who is watching or whether the fashion world embraces Mehl as an insider. (Although she might be making some headway — her clothing has appeared in Vogue Brasil and Vogue Italia.) It's easy for a well-known brand to create a scene with thousands of dollars and celebrity appearances; it's a lot harder to do it with no budget in downtown New York.
A previous version of this article misidentified the photographer.