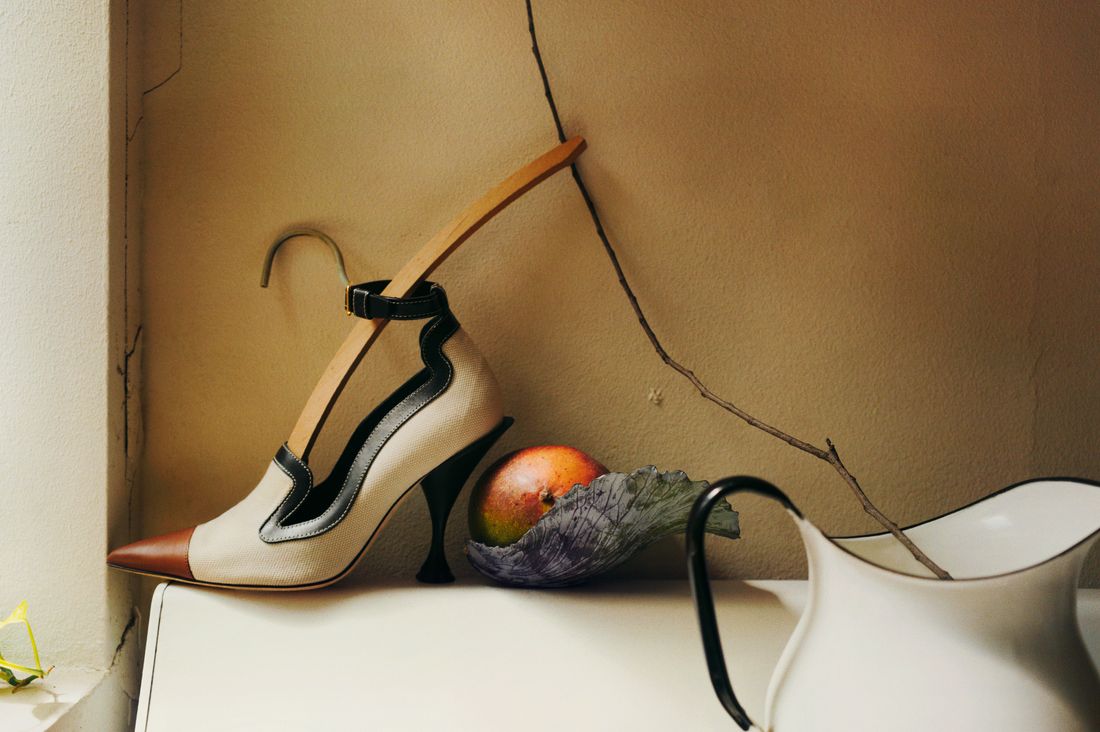 When fashion designer Riccardo Tisci arrived at Burberry last year, he had over 160 years of British history to wrestle with. That's a lot of trench coats and checkered rain boots. But Tisci was coming from Givenchy, where he dressed Beyoncé in a naked dress and brought graphic T-shirts and hoodies to the runway. He's not held back by the past, and he knows how to meld streetwear with Saville Row tailoring.
Tisci's fall 2019 collection spoke to this juxtaposition — it was literally titled "Tempest," which was also perhaps a nod to Britain's tumultuous political situation. As with every show under his reign, the collection was starkly divided between moody youthful styles, like bomber jackets and rugby polos, and bourgeoisie staples. From afar, it seemed like two shows in one, but when you get up close, the two actually bleed into each other.
Take these pointy pumps, for example. They've got a vintage look and a conservative silhouette. But the black leather trim and curved outline give them some sex appeal. You could wear them to tea, and then out with a mate.
Shop the Story