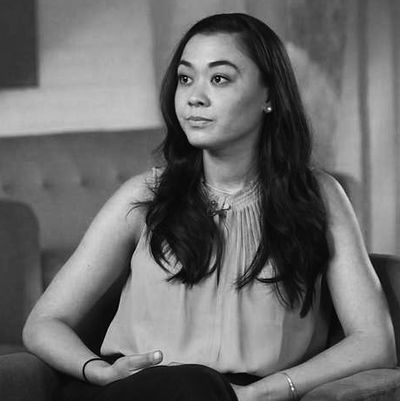 Chanel Miller.
Photo: CBS
Ever since Stanford student Brock Turner was found sexually assaulting an unconscious woman in an alleyway back in 2015, his name has become a shorthand for the specter of violent, white male privilege. His mug shot — with the dopey-eyed look of frat-boy entitlement — has been used to illustrate criminal-justice textbooks. And yet nobody knew anything about the woman he assaulted. She was simply "Emily Doe," until now.
After years spent shielding her identity from public view, "Emily" wants you to know her real name. According to the New York Times, Chanel Miller, a California-based writer and artist who was 22 at the time of the assault, will soon be publishing a memoir called Know My Name. Miller's powerful voice as a writer first garnered public attention in 2016, when BuzzFeed published the 7,000-word victim-impact statement she read at Turner's sentencing hearing.
Turner was found guilty of three counts of felony sexual assault, yet the judge, Aaron Persky, sentenced him to just six months in jail. (He ended up strolling out the door after three months). Miller's victim-impact statement went viral and ignited a nationwide conversation about sexual violence. Eighteen female congresswomen read it aloud on the floor of the House in order to draw focus to the issue of campus sexual assault. Persky was later removed from his post, and the case prompted California to change its mandatory-minimum sentencing for sexual-assault cases.
"I just remember being in my kitchen and reading this incredible, riveting piece of work," Andrea Schulz, the editor-in-chief of Viking, the book's publisher, told the Times. Soon after, the publisher contacted Miller about writing a book. "I jumped out of my chair to acquire it, because it was just obvious to me from the beginning what she had to say and how different it was and how extraordinarily well she was going to say it," Schulz said. "She had the brain and the voice of a writer from the very beginning, even in that situation."
Miller began writing the book in 2017, but it has expanded in scope as the conversation around sexual violence has grown in the post-#MeToo era. Here's Chanel reading her statement on 60 Minutes: