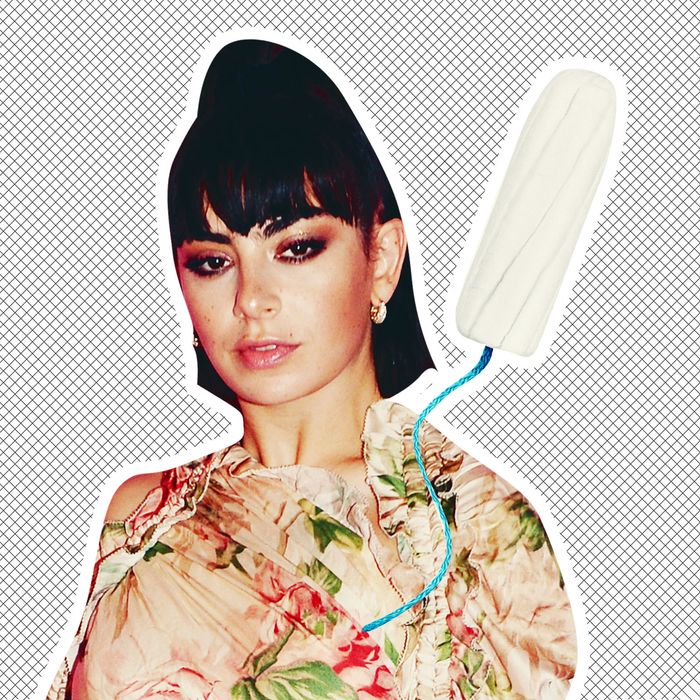 Charli XCX ft. Tampon String.
Photo: Getty Images
Sometimes, your tampon string makes a run for it. You feel a little tickle creeping down your upper thigh and realize this bird just won't be caged. Well, you could try to clip her wings, but I think anyone who read Seventeen's Embarrassing Moments column will remember what happens when you try to keep a rogue tampon string down. (Your crush, mistaking the string for an errant thread on your jean skirt and wanting to keep your hemline pristine, will grab it and, to the horror of all, tug hard.) That story is haunting, and personally I am ready for a new and less stressful narrative.
Like, for example, this recent performance from Charli XCX in Austin, Texas: In a Friday Instagram post, the British singer invited her followers to revisit the moment when her "tampon string stole the show." In the video, Charli stops, does a behind-the-back reach down to her undercarriage and informs the crowd: "Oh, my tampon string is out tonight." Calm, cool, collected, and bowled over by this tampon string's "iconic" "stage presence," per the caption.
Charli XCX ft. Tampon String, we should be so lucky.