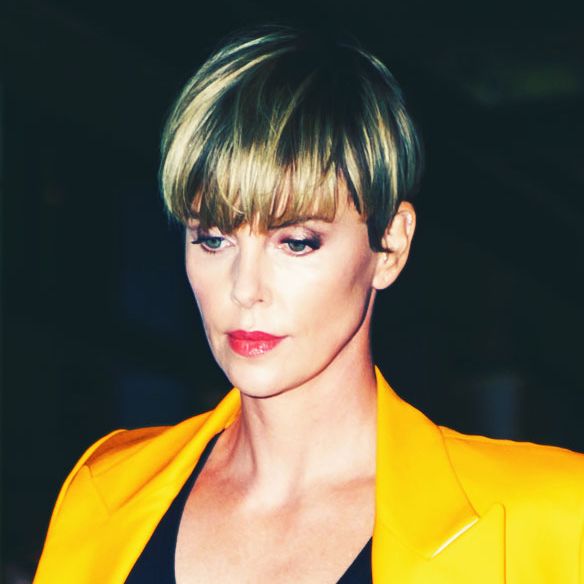 Photo: TheStewartofNY/GC Images
And now for a quick update on Charlize Theron's bowl cut, which is still intact and, as you can see, thriving. The actor was photographed this week in New York, where she was likely promoting Bombshell, a film about the Fox News harassment scandal in which she plays Megyn Kelley.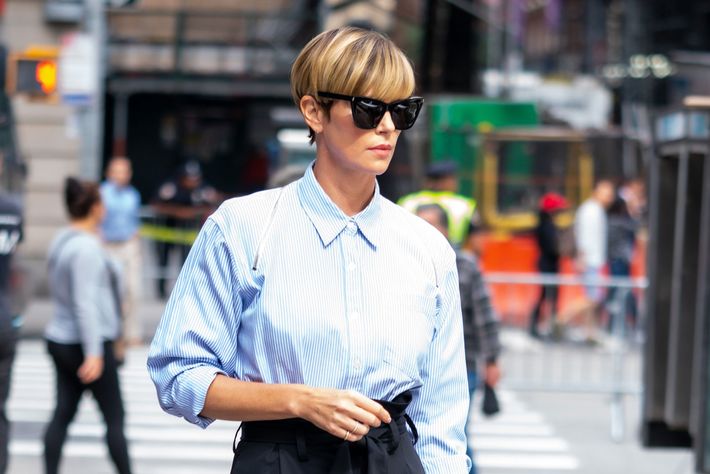 The bowl cut has grown little bit since we last saw it, evoking a sort of shaggy, second-grade-boy-chic in this recent appearance. The initial chop, which Theron got for The Fate of the Furious (a.k.a. Fast 8), was sharper and darker, a look my colleague Marie Lodi described as "Chynna Phillips in the music video for Wilson Phillips's "Hold On" meets Minkus from Boy Meets World."
The lightened look is more approachable, maybe even something that a person who doesn't look like Charlize Theron could try out with limited trauma. After all, between Timothée Chalamet's dignified bowl in The King, and the ubiquity of the style on social media, it wouldn't be a surprise if it's here to stay for awhile.