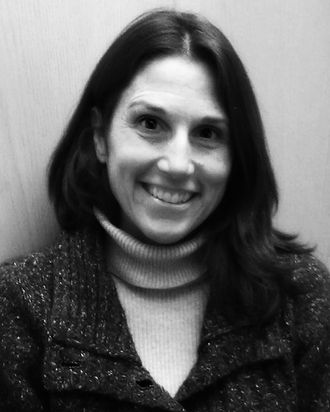 Deborah Ramirez
Photo: Uncredited/AP/Shutterstock
Mere days before the Senate Judiciary Committee was scheduled to hear Christine Blasey Ford's sexual-assault allegation against then–Supreme Court nominee Brett Kavanaugh last year, a woman named Deborah Ramirez came forward with her own accusation against Kavanaugh, claiming that he thrust his penis in her face at a dorm party when they were both students at Yale. At the time of the alleged incident, in the early 1980s, she was heavily intoxicated, and feared the GOP would use that to discredit her. She was also reluctant to speak out after witnessing the relentless personal attacks launched against Ford.
In mid-September of last year, The New Yorker published an investigation into the alleged incident, in which Ramirez shared her recollection of what happened and said she believed an FBI investigation was "warranted." (Kavanaugh adamantly denied the allegations in a statement to the magazine, calling them "a smear, plain and simple.")
After the article's publication, many of Ramirez's worst fears came true: She was inundated with vitriolic threats, and Kavanaugh's defenders used her inebriated state at the time of the alleged assault against her. And though the FBI did investigate her claims, it yielded nothing. But according to a damning new report from the New York Times, that may have been because agents declined to interview numerous people with evidence that may have corroborated Ramirez's account — some of whom went out of their way to reach out to the FBI.
Below, here's everything we've learned about Deborah Ramirez and her allegation against Kavanaugh, as well as the rushed FBI investigation into them.
Who is Deborah Ramirez?
Ramirez is a 54-year-old woman who attended Yale University in the early 1980s — the same time as Kavanaugh. Today, she lives in Boulder, Colorado, where she has worked for Boulder County's Housing and Human Services department since 2013. Before holding that position, she worked as a victim's-advocate coordinator for the nonprofit Safehouse Progressive Alliance for Nonviolence, which aids victims of domestic violence.
In September 2018, she accused Kavanaugh of thrusting his penis in her face during a dorm party.
Just days before the Senate Judiciary Committee hearing, Ramirez became the second woman to accuse Kavanaugh of misconduct. Her account, which she detailed to Ronan Farrow and Jane Mayer at The New Yorker, dates back to the 1983–84 academic year, when she and Kavanaugh were both freshmen at Yale. Ramirez says that she and other students became heavily intoxicated at a dorm party while playing a drinking game with a small group of students — Kavanaugh included — and that male students were playing around with a "gag penis." But at some point during the night, Kavanaugh thrust his real penis in her face, Ramirez claims. Per The New Yorker:
"I remember a penis being in front of my face," she said. "I knew that's not what I wanted, even in that state of mind." She recalled remarking, "That's not a real penis," and the other students laughing at her confusion and taunting her, one encouraging her to "kiss it." She said that she pushed the person away, touching it in the process.
Though Ramirez admits that her memory of the incident is fuzzy, she says she can "still see [Kavanaugh's] face, and his hips coming forward, like when you pull up your pants," she said. Ramirez also told The New Yorker that after the alleged incident, a male student "yelled down the hall, 'Brett Kavanaugh just put his penis in Debbie's face.'" (While The New Yorker did not confirm that Kavanaugh was at the party, and some of Ramirez's former classmates disputed her allegation, one former classmate said that he's "one-hundred-per-cent sure" that another former classmate at the time told him that Kavanaugh exposed himself to Ramirez.)
"I wasn't going to touch a penis until I was married," Ramirez, who was raised a devout Catholic, said of the incident. "I was embarrassed and ashamed and humiliated."
The GOP launched a concerted effort to discredit Ramirez's claims.
In the same New Yorker report, Kavanaugh denied the accusation, calling it a "smear, plain and simple."
"This alleged event from 35 years ago did not happen," he said. "The people who knew me then know that this did not happen, and have said so … I look forward to testifying on Thursday about the truth, and defending my good name — and the reputation for character and integrity I have spent a lifetime building — against these last-minute allegations."
(According to text messages obtained by NBC News, members of Kavanaugh's legal team were quietly working behind the scenes to refute Ramirez's claim, reaching out to potential witnesses as early as July — a full two months before Ramirez decided to come forward. The texts also suggest that days before The New Yorker article was published, Kavanaugh himself was talking with former classmates about Ramirez's claims.)
Ramirez's accusation also elicited a response from Trump, who told reporters during a meeting at the U.N. General Assembly that Ramirez "has nothing."
"She thinks maybe it could have been him, maybe not," he said. "She admits that she was drunk. She admits that there are time lapses."
Those who knew Ramirez, though, stood alongside her.
Following The New Yorker's report, a range of supporters, from Democratic politicians to Kavanaugh's former roommate, spoke out in solidarity with her, and many of her former classmates vouched for her integrity.
"Although Brett was normally reserved, he was a notably heavy drinker, even by the standards of the time, and … he became belligerent and aggressive when he was very drunk," Kavanaugh's former roommate James Roche said in a statement. "Based on my time with Debbie, I believe her to be unusually honest and straightforward and I cannot imagine her making this up. Based on my time with Brett, I believe that he and his social circle were capable of the actions that Debbie described."
Recent reporting calls into question how thorough the FBI's investigation was.
In October 2018, Kavanaugh was confirmed to the court after the Senate Judiciary Committee concluded that there was "no corroboration of the allegations" made by Ford and Ramirez. But after a ten-month investigation, New York Times reporters Robin Pogrebin and Kate Kelly were able to find several people who could corroborate Ramirez's account." Per a New York Times report published on September 14, which adapted reporting from the Pogrebin and Kelly's forthcoming book, The Education of Brett Kavanaugh: An Investigation, at least seven people — including Ramirez's mother — had heard about the allegation years before Kavanaugh became a federal judge. Additionally, Ramirez submitted a list of "at least 25 individuals who may have had corroborating evidence" to the FBI last year — but not a single person on it was interviewed, even though some had attempted to reach out to the agency on their own.
This is not the first time the adequacy of the FBI's investigation has been called into question. In an op-ed published in the Indianapolis Star in October 2018, William Scheuerman, one of Kavanaugh's former Yale classmates, says he attempted to contact the FBI and was "rebuffed," and called the investigation a "joke."
"I promised a list of names of people who may have attended the party at which Ramirez claims to have been assaulted," wrote Scheuerman, who currently serves as a political-science professor at Indiana University. "The FBI never returned my call. Based on what has now been revealed about the FBI report, I do not believe that the FBI contacted people on that list."
The Times report has prompted renewed calls for impeachment.
In the days since the Times published its report, Democratic presidential candidates and politicians have called for a new investigation into the claims, as well as Kavanaugh's impeachment.
"Last year the Kavanaugh nomination was rammed through the Senate without a thorough examination of the allegations against him," Elizabeth Warren tweeted. "Confirmation is not exoneration, and these newest revelations are disturbing. Like the man who appointed him, Kavanaugh should be impeached."