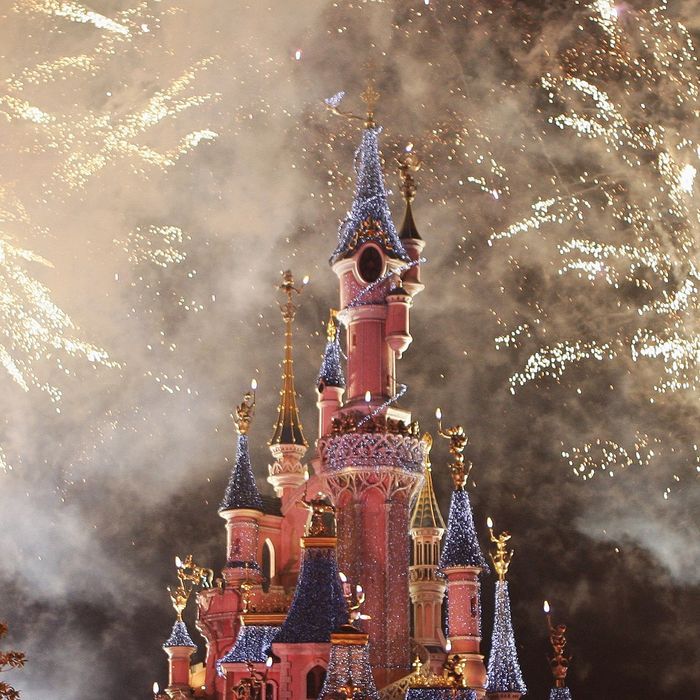 Photo: Francois G. Durand/WireImage/Getty Images
French girls, as you know, do everything better: skin care (it's just a bit of cream), parenting (bébés have a national child-care system), and weight loss (they simply do not get fat). Naturally, they also have more fun.
And when in France, why not do as the French do? It's perhaps this embrace of a blasé French attitude that led a 32-year-old Swiss man to take LSD on a trip to Disneyland Paris, à la Lisa Simpson. Le Parisien reports that the man's girlfriend slipped him the drug, after which he promptly disappeared into a pond "launching a 130-person search with helicopters and dogs."
Rescuers found the man naked and barefoot a mile outside the park that same evening. Both he and his girlfriend were arrested, but were released after 24 hours, having suffered enough. Disneyland Paris was reportedly unfazed.
All he needed was a red lip!