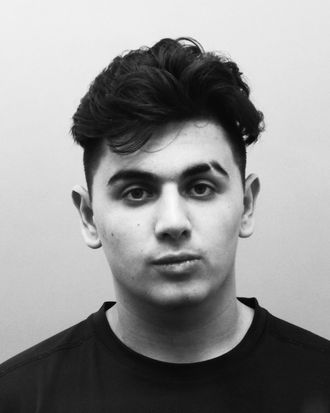 Nineteen-year-old Dominic Yocco, who has been accused of raping six girls he met on Snapchat.
Photo: St. Louis County Police Department
A 19-year-old man accused of luring six girls to his apartment using Snapchat and then raping them has turned himself in, KMOV-TV reports.
According to police, between November 2016 and July 2018, Dominic Yocco allegedly lured girls as young as 13 into his home, where he would get progressively violent with them. One alleged victim, a 16-year-old girl, told authorities that Yocco held her down and raped her with a gun nearby on two occasions; five other girls, three of whom say that they were unconscious during their alleged assaults, told authorities similar stories. According to St. Louis County police officer Tracy Panus, who spoke to the St. Louis Post-Dispatch, Yocco would post about parties he was throwing on Snapchat as a pretense to get the girls to come to his house.
"He's posting stuff on his [Snapchat] story that enables him to reach these young girls, he goes and picks them up, brings them to his house where he rapes them, sexually molests them, and then he brings them home," Panus said. For his alleged crimes, Yocco is facing a slew of charges: four counts of first-degree rape, two counts of third-degree assault, two counts of second-degree rape, and one count of first degree of statutory rape.
While police had been searching for Yocco since early July, they approached the case with increased urgency in early September when they started to fear that he had victimized more underage girls in the meantime. "Although no other victims have come forward at this time, anyone who believes they may have been victimized by Yocco is urged to call detectives," the county police pleaded in a Facebook post on September 10. The next day, he turned himself in.
According to KMOV, Yocco is being held on a $250,000 cash bond. In the meantime, police are reportedly investigating claims from a new alleged victim who has come forward.