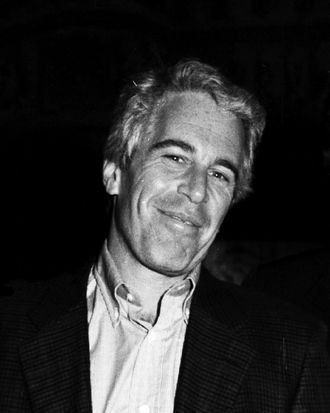 Jeffrey Epstein.
Photo: Davidoff Studios Photography/Getty Images
In early August, a federal appeals court unsealed around 2,000 pages of explosive court documents pertaining to Jeffrey Epstein and Ghislaine Maxwell's alleged child sex-trafficking ring, which were replete with damning allegations against the accused sex trafficker and his alleged madam. Although Epstein, who was facing federal sex-trafficking charges at the time, has since been found dead by suicide, one of his accusers is still fighting to have the remaining documents unsealed. And, according to the New York Post, one of the men potentially named in the court papers seems to be panicking.
In a surprise motion filed on Tuesday, a man identified as John Doe asked Manhattan federal judge Loretta Preska to protect the identity of anyone who might appear in the remaining sealed court documents. Doe's reasoning for keeping the names private: He lacks "specific knowledge" about the documents, and worries that revealing the accused might damage the "reputational interests" of those named in them. (That last insight is certainly true!)
The documents in question date back to a 2015 case against Maxwell, in which Virginia Giuffre, one of Epstein's alleged sex slaves, claimed that Maxwell had defamed her by calling her a liar. (In 2009, Giuffre alleged in a lawsuit that Maxwell had recruited her into Epstein's sex ring, which Maxwell repeatedly called "entirely false.") The near-2,000 pages related to the case that were unsealed in August only comprise a portion of the docket from that civil case; just earlier today, Giuffre and her lawyers appeared in court to continue their fight to unseal the rest.
In the motion, lawyers for Doe described the contents of the sealed documents as a "range of allegations of sexual acts involving [Giuffre] and non-parties to this litigation, some famous, some not; the identities of non-parties who either allegedly engaged in sexual acts with [Giuffre] or who allegedly facilitated such acts."
Indeed, if the remaining documents are as explosive as the first portion to be unsealed — which contained the allegation that Epstein and Maxwell held a 15-year-old girl hostage on the billionaire's private island, among others — Doe is right to be worried. Per the New York Post, Sigrid McCawley, a member of Giuffre's legal team, said they only want to conceal "Social Security numbers, the names of minor victims and any confidential medical information," which doesn't bode well for Doe. Even Maxwell's legal team appears to be panicking, as her lawyer said in court that "hundreds of people" could be implicated in the documents.
Sounds like all the more reason to unseal them!