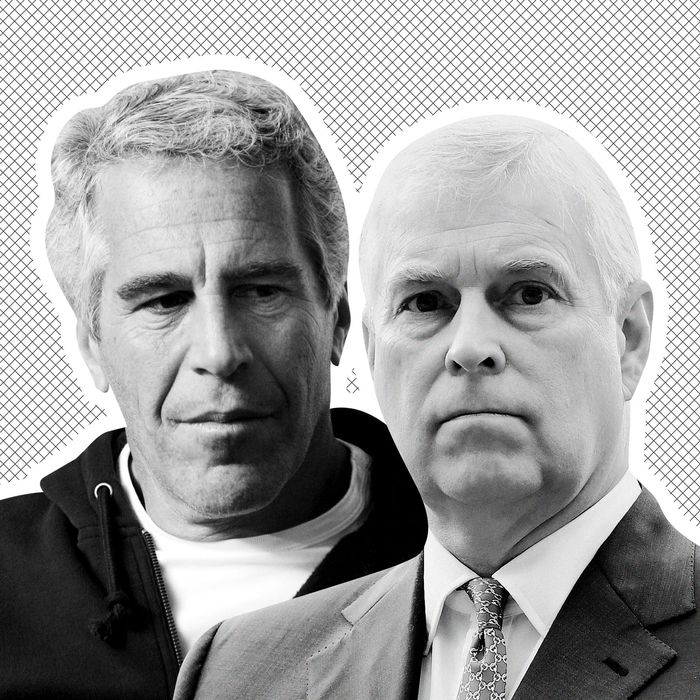 Jeffrey Epstein and Prince Andrew.
Photo: Getty Images
As the FBI continues to investigate the crimes of late billionaire and accused sex trafficker Jeffrey Epstein, the bureau is now taking a closer look at the allegations against Epstein's friend, Britain's Prince Andrew, the Times of London reported this weekend.
"The US investigation is focusing on several potential victims in the hope that they can provide more details about Prince Andrew and his connection to the Epstein case," a source from the Department of Justice, which oversees the FBI, told the Times.
The queen's son and the deceased financier had been friends since the early 1990s, according to the Guardian, and Prince Andrew has been heavily implicated in the Epstein case. One of Epstein's accusers, Virginia Giuffre, has said that Epstein forced her to have sex with the prince on three separate occasions when she was underage. There is also an ever-growing mountain of evidence of the two men's close relationship — pictures of them at the same Mar-a-Lago party with Donald Trump in 2000; video of the prince at Epstein's mansion in 2010; an account of the two men getting foot massages together from "two young well-dressed Russian women" in 2013, two years after Epstein was released from prison in an absurdly lenient plea deal for charges of soliciting a minor for prostitution.
The prince has repeatedly and emphatically denied the allegations against him, but Buckingham Palace is reportedly taking the claims — or, more accurately, the optics of the claims — more seriously. So seriously, in fact, that the prince cut short his golf vacation in Spain this summer.
Dai Davies, the former head of royal protection at Scotland Yard who had been in charge of Prince Andrew's protection in the late 1990s, told the Times that an investigation into the claims against the royal is in the "public interest," as well as the prince's.
"I would have thought it's in Prince Andrew's interests to clear this matter up. Any residue of doubt or innuendo should be cleared up by a clear, unequivocal, structured investigation," Davies said.