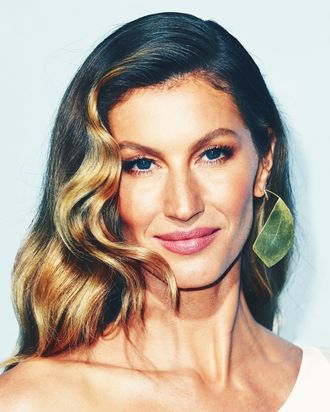 Gisele Bündchen.
Photo: Steve Granitz/WireImage/Getty Images
Apparently football is back on, and if this has caused you to repeatedly wonder, what is Gisele up to? as much as I have, then not to worry, an answer has emerged. WWD reports that the model, author, and environmentalist is the new face of Dior Capture Totale, the anti-aging skin-care line that focuses on revealing skin that radiates beauty.
There isn't much of a reason to ask Why Gisele? if you've ever seen her, but in case you haven't, please direct your eyes to the photo of Gisele at the top of your screen and then back here to the words of Claude Martinez, president and chief executive officer of Parfums Christian Dior. Martinez tells WWD Bündchen was chosen because she is "the perfect embodiment of healthy beauty," and because she is "the icon of wellness, generated by a unique idea of healthy and purely authentic beauty."
Bündchen will appear in the new print and digital campaigns for the line, but those won't drop until 2020. In the meantime, you can further familiarize yourself with the wellness icon's "unique idea of healthy" by whipping up some of her avocado pie over the impending holidays.