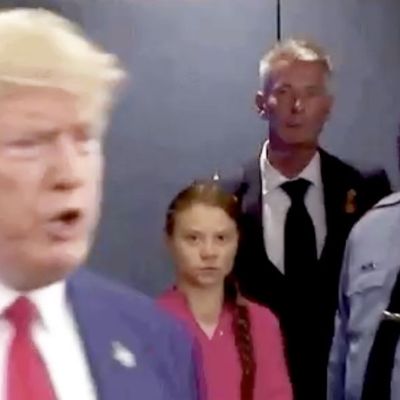 Greta Thunberg staring at President Trump.
Photo: @nowthisnews/Twitter
Uh oh. It looks as though teen climate activist Greta Thunberg momentarily did the very thing she's fighting to combat — raising global temperatures — when she fixed President Donald "I believe there's a change in weather" Trump with a red-hot glare of judgment on Monday at the United Nations. Fortunately, temperatures evened out thanks to the icy, disapproving clench of her jaw.