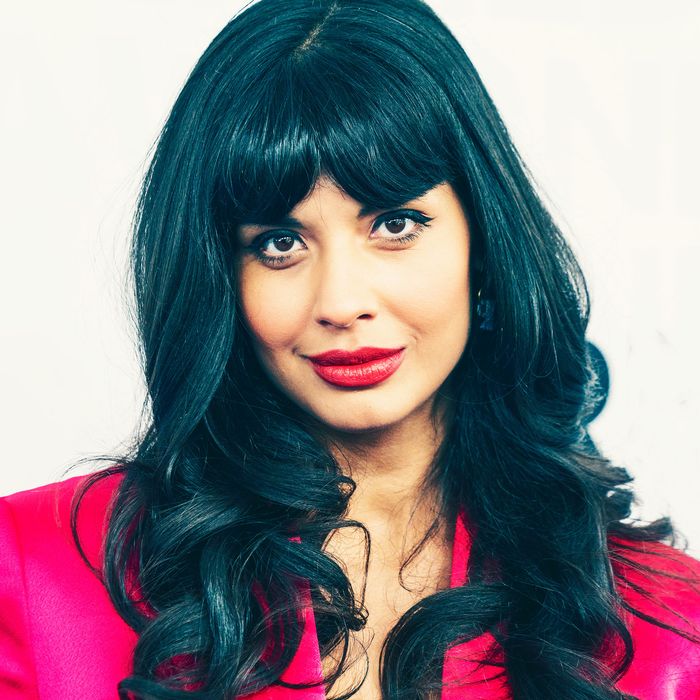 Photo: Pacific Press/LightRocket via Getty Images
Instagram announced that starting today, both it and Facebook would be imposing age restrictions on the promotion of content related to diet products (detox tea, appetite-suppressant lollipops, etc.) and cosmetic-surgery services. The platform said that posts promoting and making "miraculous" claims about these products and services that also include a price tag (or something like a discount code) will not be shown to users under 18. Instagram says it worked with "external experts" like Dr. Ysabel Gerrard, a social-media researcher at the University of Sheffield, to create the new policy.
Also being credited is actress Jameela Jamil, who told Elle that she met with Instagram following a widely circulated petition she launched to "stop celebrities promoting toxic diet products on social media." The Good Place actress, who has been open about her struggles with body image and disordered eating, runs the popular body-positivity account "I Weigh."
It's worth noting that Jamil's body-positivity crusade has faced backlash, namely for its well-meaning but misguided attempts at useful activism — activism that is often belied by her inability to recognize the standards of beauty and success that women, including herself, must navigate. She's often praised for publicly dragging other celebrities, but her attacks have been mean-spirited and are almost exclusively directed at her female peers, among them Beyoncé, Kim Kardashian, and Cardi B. (Full disclosure: She was a little mean to me on Twitter once.)
Her missives range from righteous outrage (the Kardashians are "double agents for the patriarchy") to outright mockery ("I hope all these celebrities all shit their pants in public, the way the poor women who buy this nonsense upon their recommendation do"). As Hannah Giorgis put it in The Atlantic last year, it's a brand of activism that relies on the harsh judgment of other women, but always "according to a rubric she herself is not evaluated by."
That said, it seems that some of Jamil's (widely and wildly thrown) missiles have reached their targets. While her voice on the issue of body positivity has, at times, been loud and confusing (e.g., Photoshop should be banned, and women that filter their selfies are complicit with the patriarchy) it has also been insightful and necessary, like when Avon pulled an ad that targeted women's cellulite after she yelled at them.
And when it comes to protecting young people from the dangers of diet products and culture, it seems like Jamil's crusade — however flawed — might just be doing the trick.