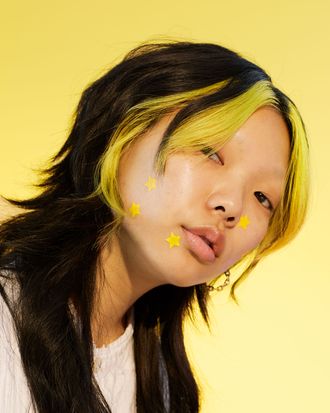 There are pimples underneath these Hydro-Star patches.
Photo: Courtesy of Starface
Historically, we've been very violent toward pimples. We pick at the them, pop them, scrub them, burn them with acids, and when that doesn't work, slowly suffocate them with concealer and foundation. We even continue to openly watch pimple snuff films; so much so that they now air on national networks. But the resistance has arrived, and it's planting the seeds of a countermovement.
Gen-Z celebs are bestowing tender names upon their zits, brands are inviting breakouts to photoshoots, and Starface, a new line of photogenic hydrocolloid pimple patches, is here to protect your pimples and style them, too. "I saw a million dermatologists, read a thousand studies, and tried a zillion products, and my skin didn't really change," says Julie Schott, Starface co-founder and former beauty director of Elle.com. "I still had the low-key acne that I always had, and I was finding that nothing really made a difference, except a change in my attitude."
Schott's new line of "Hydro-Stars" doesn't shame your zits. The stars have all the benefits of a hydrocolloid patch ("they absorb fluid so it flattens the pimple itself, and they protect the pimple from outside bacteria and your urges to pick, squeeze, and further aggravate it"). But they also decorate them with "cute as f*ck stars," turning your face into a glorious, selfie-ready star map.
Schott landed on the star shape because the li'l arms help each patch grip to any curve on your face; an important factor, considering we're not all blessed with pimples that have convenient Cindy Crawford–mole coordinates. Today's Starface launch is a good day for pimples worldwide, but the rest of your skin may thank you for learning to style breakouts instead of ambushing them. "I'd much rather have a couple of pimples and some human skin with some glow to it instead of full-on destroying everything," says Schott.
Justin Bieber, budding beauty entrepreneur and arbiter of style, once boldly declared that "pimples are in," and though the pimply photo he posted is no longer with us, I'd like him to know he was basically right. Scroll through some of the Starface look book below with any pimples currently hanging out on your face and ask them if they'd like to shop for a new outfit. They're going to like the way they look. I guarantee it.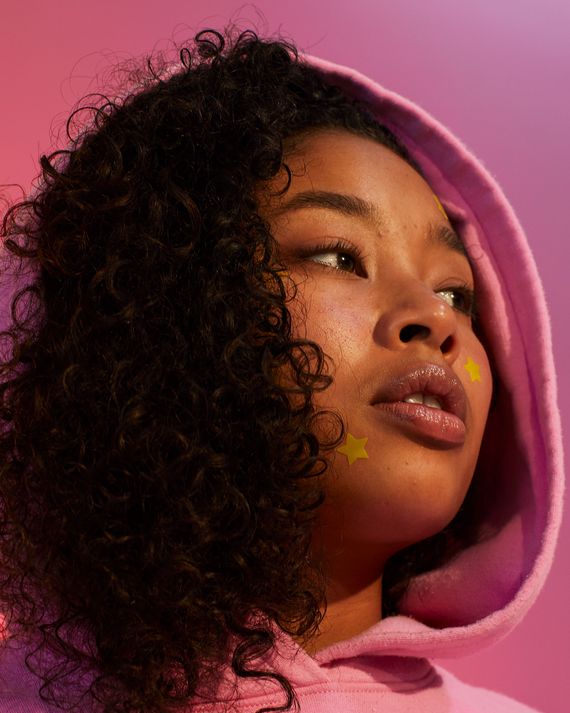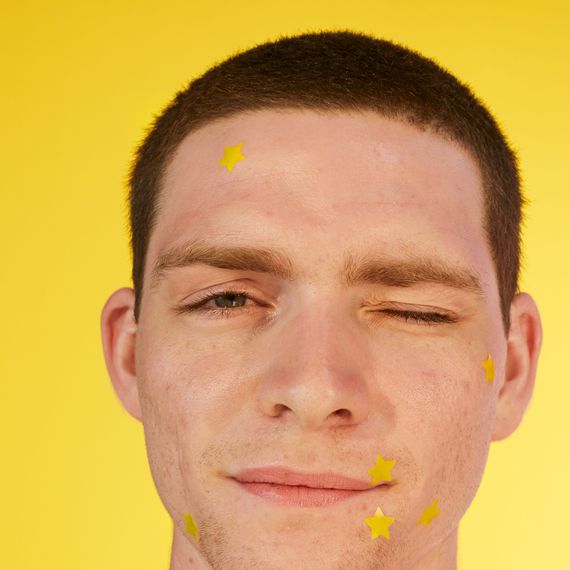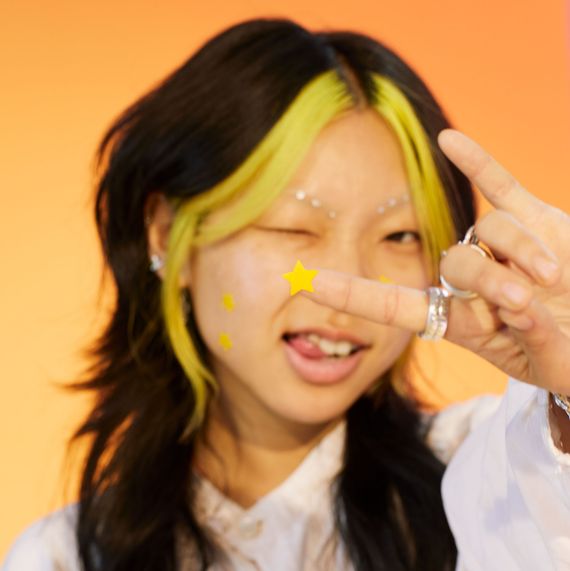 If you buy something through our links, New York may earn an affiliate commission.