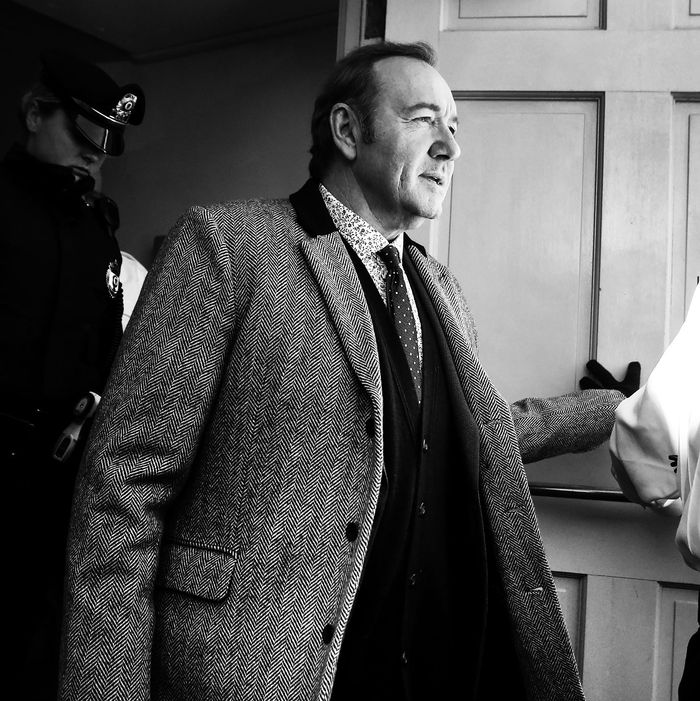 Photo: Nancy Lane/MediaNews Group via Getty Images
A massage therapist who filed claims against Kevin Spacey in September 2018 has died, per a notice filed in court by the actor's lawyers. The suit alleged that Spacey had sexually assaulted the plaintiff, who remained anonymous, by forcing him to grab Spacey's genitals twice during a private massage at the actor's Malibu home.
Spacey had requested the case be dismissed due to the victim's shielded identity, but a federal judged moved it forward in May. In August, the parties agreed the case would move to trial, but the plaintiff's attorney announced that the client had "recently passed." No details about the plaintiff's death have been revealed. The lawsuit could be continued by the the plaintiff's heirs, but loss of the key witness would make the charges difficult to litigate. The victim's wish for anonymity — a common request out of a concern for safety and privacy — would likely be compromised, too.
Allegations against Spacey first surfaced in October 2017, at the outset of the #MeToo movement. Actor Anthony Rapp claimed that Spacey had made advances on him when he was 14. Spacey denied allegations on Twitter, apologized to Rapp, and came out as gay.
Over the next few years, dozens more allegations surfaced, ranging from forceful groping to indecent exposure to sexual assault, oftentimes from men who were very young or minors at the time of the incidents. During the fallout, Spacey was removed from his lead role in Netflix's House of Cards, and was replaced by Christopher Plummer in the film All the Money in the World. Spacey has denied any wrongdoing, most notably in a bizarre video in which he plays his House of Cards character, Frank Underwood.