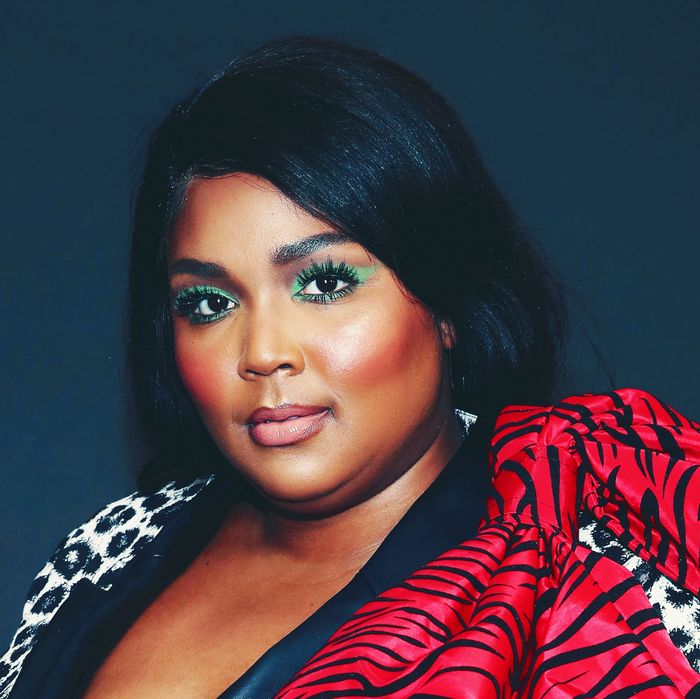 Photo: Randy Shropshire/Getty Images for Warner Music
Back in 2017, Lizzo gave us all a surface-level peek into her hydrating skin-care routine with the self-care anthem "Water Me." Today she really broke it down in a more straightforward interview with the New York Times. In it, she reveals that she doesn't really need anyone to water her because, like the role model she is, she remembers to water herself every morning:
I'm real bizarre, but I believe in water first thing. Water is really important for face and hair. I go to the bathroom and, believe or not, hit myself with some Evian spray to the face.
I believe it! Many a glowy famous person cites magical, life-transforming water as their go-to beauty secret, and the best part is, it works in almost any state or form: almost hot, room temperature in a reusable bottle, cold and carbonated, and completely frozen. Now we can add the Lizzo method to the list.
Lizzo also belts "I moisturize it daily" in the aforementioned bop, and we now know that said moisturizing comes in form of a shelfful of Sunday Riley. "I have the whole Sunday Riley system now. I don't mix systems. I would mix if I felt like it, but if it works for me, I don't mess with it." A self-described "oily bitch," Lizzo is particularly fond of Sunday Riley's vitamin C and turmeric-packed C.E.O. Glow Oil ("it's so sick").
While the new Urban Decay ambassador is "really into my skin looking naked" these days, she did sprinkle in some helpful makeup tips here and there, including the importance of taking the time to build a lash with mascara if lash extensions aren't it, and dipping one's face "in a tub of Urban Decay All Nighter makeup setting spray" and putting a dryer to it for pro-level staying power.
If you buy something through our links, New York may earn an affiliate commission.