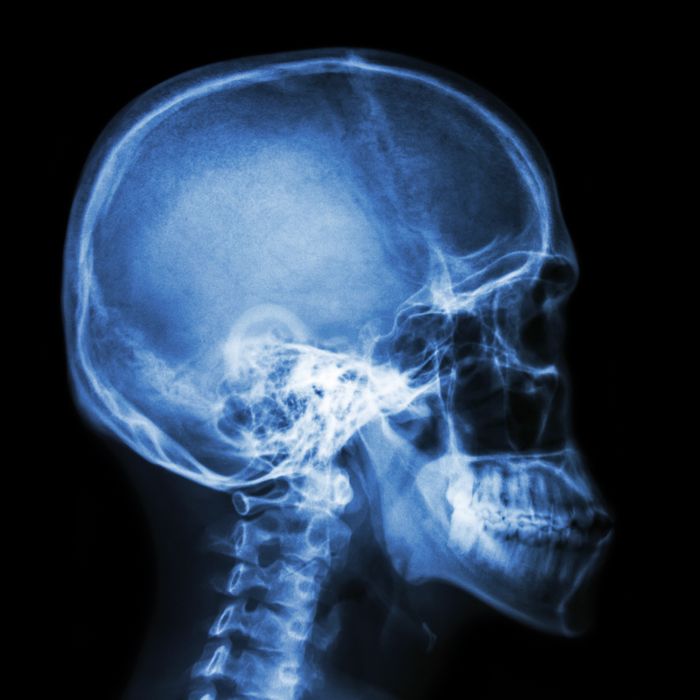 Nicole Gordon's boyfriend shot her in the head, then told her she'd injured herself in a car crash.
Photo: stockdevil/Getty Images/iStockphoto
More than two years ago, an Atlanta woman went to the hospital, complaining about a strange set of symptoms: bad headaches, memory loss, and impaired communication. Nicole Gordon suspected her issues stemmed from a car accident the month before, but the actual culprit was a bullet doctors found buried in the base of her skull. Turns out, her boyfriend shot her, and she had no idea.
According to the Fulton County District Attorney's office, Gordon's friend brought her to the Atlanta Medical Center on June 25, 2017. After learning about the bullet, Gordon told investigators about an argument she and her then-boyfriend, Jerrontae Cain, got into the month before. She said they'd been fighting in her car when the driver's side window shattered, showering her in glass shards. Gordon passed out, but when she came to, she found herself in Cain's car. She next awoke at Cain's mother's house, with a head wound she thought came from the broken window.
That's what Cain led her to believe, anyway. He allegedly fed police the same story, saying Gordon crashed her car into a tree, but according to the D.A., the crime scene did not support that claim. Investigators determined that someone shot Gordon in the head, and issued a warrant for Cain's arrest. He evaded authorities for a year and a half before the FBI tracked him down in January, taking him into custody after a two-hour standoff.
On Thursday, Cain was sentenced to 25 years in prison and five years of probation for aggravated assault with a deadly weapon; aggravated battery; possession of a firearm during the commission of a felony crime; and possession of a firearm as a convicted felon. According to the D.A., Cain had been arrested 13 times before, and convicted of sexual battery in 2010. He reportedly had a history of abusing Gordon as well, and never attempted to get her medical attention after the incident. Now, doctors say they can't dislodge the bullet from Gordon's skull: Taking it out could kill her.