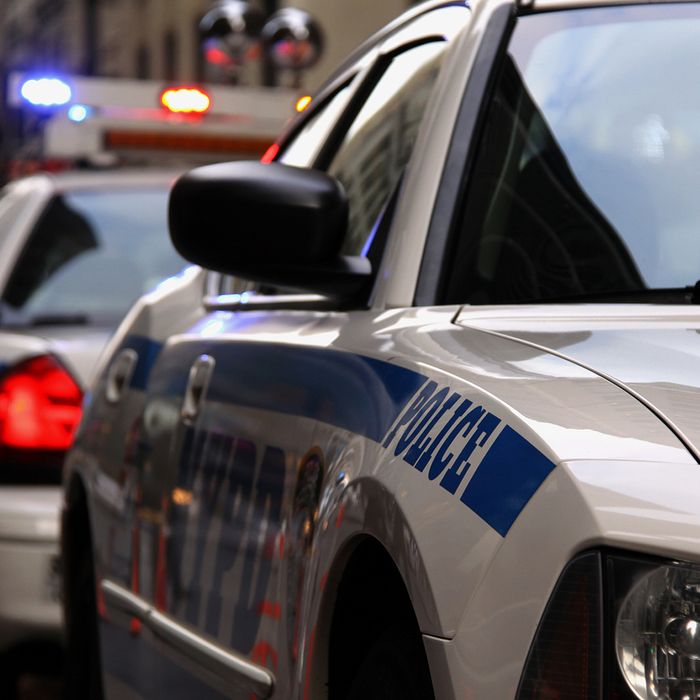 Photo: zocik/Getty Images/iStockphoto
A New York Police Department detective has been arrested for sexually abusing a 12-year-old friend of his daughter's. 37-year-old Juan Jimenez was accused of groping and trying to kiss the girl, who lives in the same Brooklyn apartment building as him, CBSN New York reports. He was taken into police custody on Friday.
According to the New York Daily News, the incident occurred during the summer, while Jimenez was babysitting his daughter and the girl in his home. He allegedly grabbed the victim by the waist and "attempted to kiss (the victim) about the mouth." Prosecutors say he also grabbed the child's behind. The girl reported it to the police, who then launched an investigation. Jimenez, who is a 13-year veteran of the New York Police Department, was arrested on charges of sex abuse, forcible touching, and acting in a matter injurious to a child.
In a grossly ironic twist, Jimenez worked in the NYPD's Special Victims Division in the Sex Offenders Monitoring Unit, which tracks and monitors the state's sex offenders to make sure they are in compliance. He has been suspended from the police department without pay pending his case.