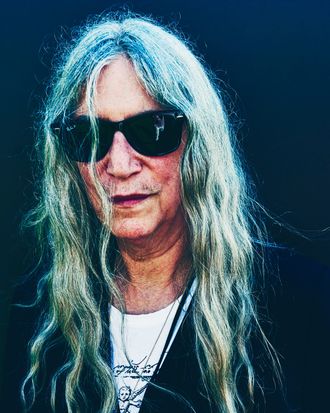 Patti Smith.
Photo: Joe Quigg for Ray-Ban via Getty
Patti Smith, whose iconic Horses album cover has served as fashion editorial fodder for decades, was rumored to star in a glossy branding campaign of her own.
"Page Six" reported this week that the 72-year-old performer will appear in a forthcoming ad campaign for Saint Laurent, whose recent hires include Dua Lipa to promote fragrance and Keanu Reeves for menswear. Other musicians who have posed for the brand include Courtney Love, Daft Punk, Marilyn Manson, and Joni Mitchell.
After reaching out to the brand for comment, however, Saint Laurent confirmed that this rumor is false. Sorry to get your hopes up.
This post has been updated.