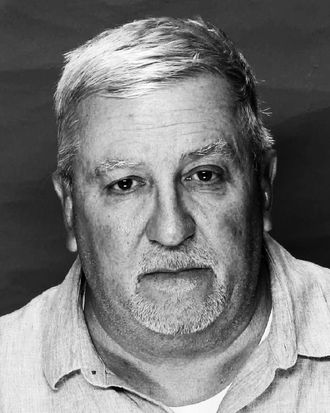 Michael Folmer
Photo: Office of the District Attorney of Lebanon County via AP
Pennsylvania State senator Michael Folmer resigned on Wednesday, a day after police charged him with uploading child pornography to his phone.
Investigators were led to the Republican senator's Lebanon county home after getting a tip back in March that a user called "Hoser44" had uploaded "at least one image" of suspected child pornography to Tumblr using the site's mobile app. Tumblr shared the user's account information with police, as well as the IP address and email used to create the account, which police used to trace the account to Folmer's home. There, they found more illegal images on his phone.
"We are sickened and disturbed by the charges brought against Mike Folmer yesterday," Senate President Pro Tempore Joe Scarnati and Senate Majority Leader Jake Corman said in a statement to CNN. "We have reviewed the criminal complaint and spoke with Mike Folmer early this morning to insist on his resignation from the Senate."
According to PennLive.com, Folmer admitted to creating the Tumblr account, and told investigators that he was dealing with "some personal problems."
He has not responded to requests for comment.
On Wednesday, Pennsylvania governor Tom Wolf said in a statement that Folmer's resignation was the "right decision." He added, "We elect leaders to serve as a voice for those who do not have the ability to advocate for their own needs, demanding that they will protect our children, families, and communities. The charges against Senator Folmer are disgusting and beyond comprehension, and show he has taken advantage of the trust and privilege afforded by the people of Pennsylvania."