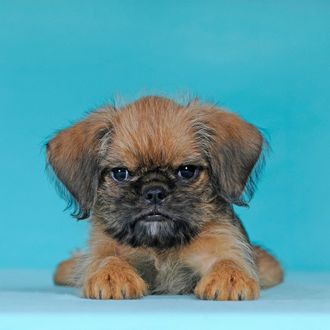 Photo: Anni Sommer/Getty Images/imageBROKER RF
There are only so many defenses we have against unwanted intrusions from the outside world. Wearing headphones is one defense. Walking quickly with our head down is another. Humming steadily to ourselves in our very loud screaming voice is a third. And, of course, there is always the defense of showing off our "resting bitch face," if we are so lucky as to have one.
But according to the New York Post, women are increasingly, allegedly, making the decision to get plastic surgery to change their "resting bitch face," molding it instead into a face that seems more "approachable." Dr. David Shafer, medical director of midtown's Shafer Plastic Surgery and Laser Center, told the Post, "This is actually a common request from patients — I get several each week."
According to Shafer, requests for the anti-bitch-face procedure have more than doubled in the last year, due in part, he believes, to the Kardashians and their emphasis on the lower half of the face and in part due to selfies, which force women to "look down at their phone, [which] accentuates the resting bitch face."
Medical experts contacted by the Post say the more approachable face is won by injecting fillers and sometimes Botox, and it only takes about 10 to 20 minutes and costs between $500 and 5,000. "The worse the 'bitch face,' the more effective the Botox," Shafer said. "If you always look dumpy, or unfriendly … people are going to react to you differently." Uh-huh. Whether this is indicative of a real trend or an idea thought up by the Post I cannot tell you. What I can tell you is that I think you should please cherish your bitch face, if you are so lucky as to have one.
There exists in life the ambient idea that a woman is meant to look and be pleasant and accommodating to anyone who has decided to want pleasant accommodation. It is unfortunate. My advice would be to combat this idea whenever you can. Invite your "resting bitch face." Appreciate your "resting bitch face." Consider it a blessing that your "resting bitch face" will deter the exact sort of people who would be deterred by what they call a "resting bitch face." Your bitch face is your friend. The strangers who wish you would look more pleasant are not.
If people actually need you, they'll talk to you. Otherwise they can eat shit. Who cares!