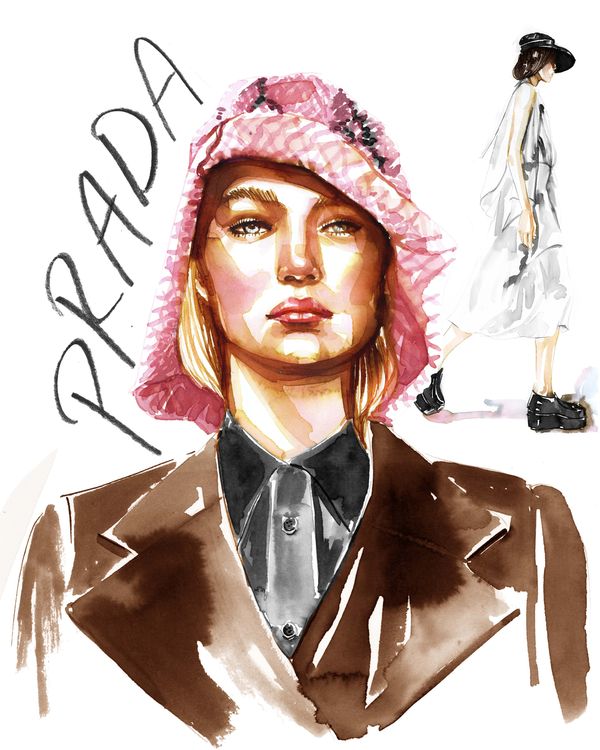 Illustration: Samantha Hahn
The 1940s were in the air at Prada's spring/summer 2020 show in Milan, where the silhouettes were evocative of the decade's victory suits, with large buttons and flaring lapels. There was also a whiff of '90s in the color palette: dusty lavender, rich brown, caution orange. But the looks were brought firmly into this moment with modern details like snakeskin-pattern hats, metallic fabrics, and oversize shell necklaces.
Here, see two of our favorite looks, illustrated by Samantha Hahn.