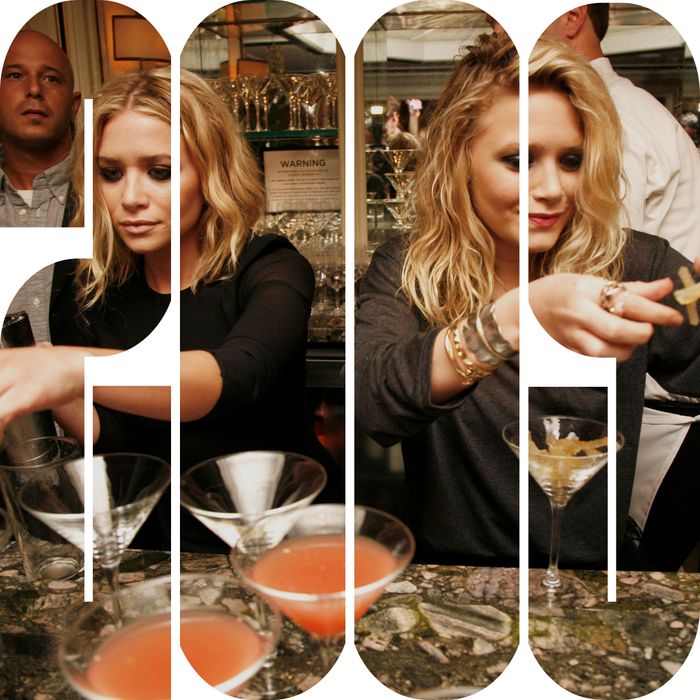 Mary Kate and Ashley Olsen serving drinks at Bergdorf Goodman.
Photo-Illustration: by Stevie Remsberg; Photo: Getty
The door of the famed Bergdorf Goodman restaurant was off the hinges. Why was it off the hinges? Because the Olsen twins were bartending, and so many people wanted to see. Why were the Olsen twins bartending? Because Anna Wintour decided that people should get excited about shopping again, and that the first night of Fashion Week would be the perfect time for her initiative.
It was called Fashion's Night Out — and every store worth its Proenza PS1 bags was participating. The Olsen twins (the designers for The Row) tended bar at Bergdorf Goodman to help draw people into the store. On the same night, Wintour was at a Macy's in Queens doing an appearance with Michael Kors at the height of his Project Runway fame; Vogue editor Hamish Bowles was doing karaoke at Juicy Couture; and the designers for indie brand Vena Cava (now defunct) were in a dunk tank at Bird in Brooklyn. Employees at Barneys were running out to get more Champagne to serve the hundreds of guest flooding into the store.
Which was the goal. Fashion's Night Out was announced on May 20, 2009, at a press conference featuring Mayor Michael Bloomberg; Wintour; George Fertitta, the CEO of NYC & Company; and Steven Kolb, the executive director of the CFDA. Fashion's Night Out took place on September 10, 2009, 360 days after Lehman Brothers filed for bankruptcy. The world was changing. Macy's president Terry Lundgren said when the night was announced that it was "a great program that will get New Yorkers and tourists excited about shopping again." Proceeds from the promotional $30 T-shirts went to the September 11 memorial, and shoppers were encouraged to donate clothes to benefit the New York City AIDS Fund. Anna Wintour called it "our global fashion stimulus package," likely in reference to the Recovery Act, an actual stimulus package that President Obama signed in February 2009. The retail scene was bleak — 2008 had the lowest retail-sales figures for 35 years. Brian Moylan, then writing for Gawker, remembered that the site kept track of the empty storefronts in Nolita and Soho. People were not shopping.
Fashion's Night Out was based on the premise that if you bring a horse to a Champagne fountain, they will eventually concede and drink. There were 800 events across New York City, open until 11 p.m., serving enough booze to make every loss-prevention specialist in New York nervous. Fashion's Night Out was the prototype of a kind of fashion event we're all familiar with now: splashy celebrity appearances and photo ops, free or cheap merch, booze, and little to no expectation of buying anything. It was also a shit show.
Anna Wintour, the orchestrator and face of the night, started the events early at a Macy's in Queens. Moylan, who was on the unofficial Wintour beat for Gawker, took the V train to Queens and followed Wintour to Bloomingdale's. The September Issue had just come out; Wintour was a big draw. But Michael Kors at the peak of his Project Runway fame was bigger. A woman at Macy's told Moylan she was there because, "I love Project Runway. I just want to see Michael Kors … Some Anna woman is going to be here too, but I don't know who she is. Some magazine woman. I know who Nina Garcia is, though."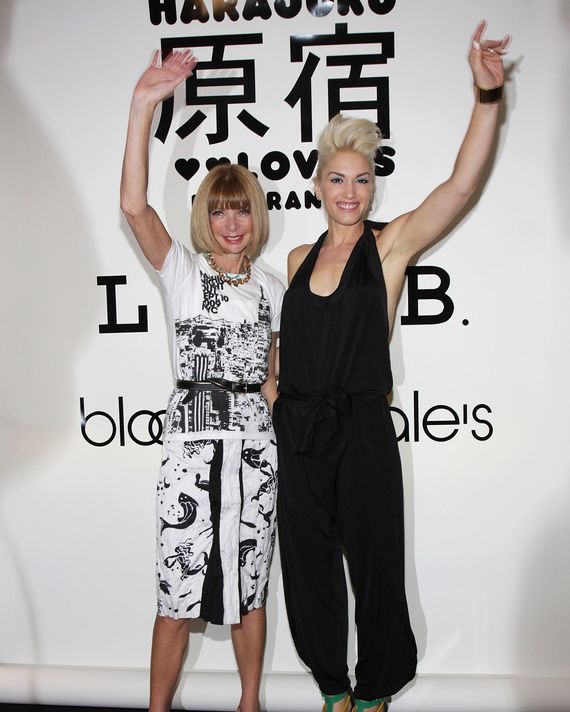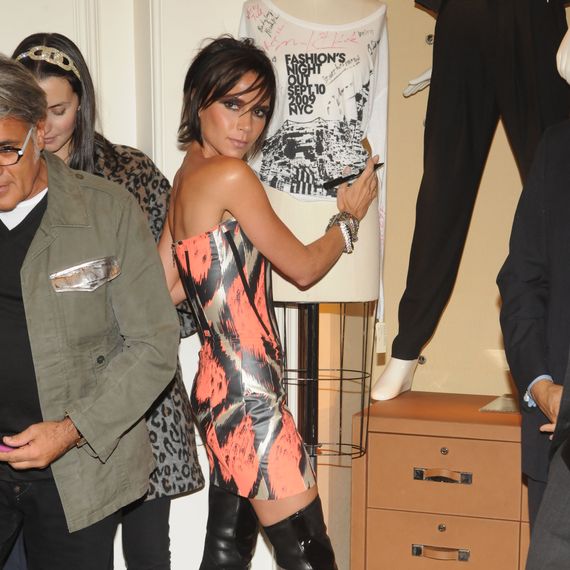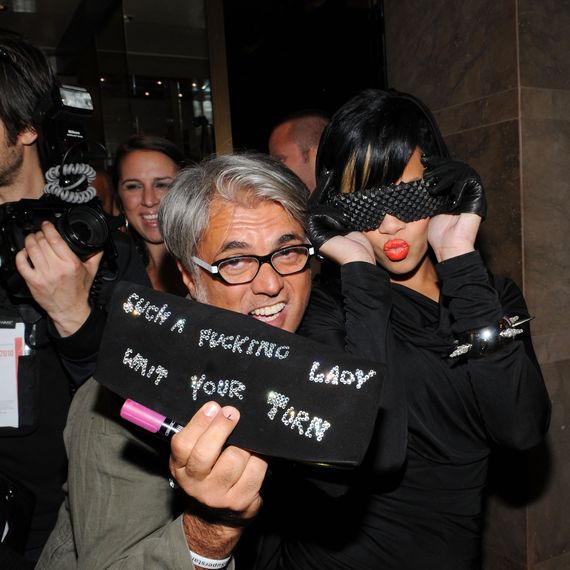 Madison and Fifth Avenues, as well as blocks of Soho, turned into fraternity rows — with patrons bouncing from party to party. When I asked James*, a manager at Barneys Madison Avenue at the time, what he remembered from the night, he said, "Crowds, crowds, crowds, crowds." Barneys had some kind of event on each floor — an artist hand-painting T-shirts, hand massages, salsa lessons, and a meet-and-greet with Thom Browne. James said it "turned into quite the party atmosphere." He said he didn't know the exact number of guests, but that it was in "the thousands, for sure," adding "It was like a bar crawl for stores."
Which became a problem. The fashion industry loves to give out free Champagne to sweeten the deal of a $1,000 price tag. But with that many people in the store, the biggest issue was who got served alcohol. "We ran out of Champagne and Prosecco and we had to run out by more, and then it was a problem of who was getting it, because it was just being handed out to everyone." This wasn't unique to Barneys by any means. When Fashion's Night Out was canceled in 2013, BuzzFeed wrote that one of the reasons it needed to end was because "booze was handed out recklessly, probably to a lot of underage people."
Handling cocktails across the street on the seventh floor of Bergdorf Goodman were the Olsen twins. Mary Kate was tipped by a "confused patron," but they were a big draw. So big that the doors of the BG restaurant came off its hinges and the seventh floor had to be shut down briefly for crowd control.
Bergdorf had activities on each of its eight floors. In addition to the Olsen twins, Zac Posen was painting one-of-a-kind dresses modeled by Anna Cleveland in the windows facing Fifth Avenue. Padma Lakshmi, then on Top Chef, judged a cook-off between six designers at the restaurant. Victoria Beckham and other designers signed Fashion's Night Out T-shirts (the ones that benefited charity.) André Leon Talley — also fresh off of The September Issue — judged a life-size version of a fashion board game with Donna Karan, Linda Fargo, and Robert Verdi. Isaac Mizrahi performed in the restaurant, and Phyllis Posnick, a Vogue editor, curated a special photography exhibition on the third floor. "At Bergdorf Goodman we kept the store open late with a more the merrier mentality and in return more people than we ever imagined came," Casey Rodgers Fleming, the store's former director of PR and events, said. Another former Bergdorf employee, Emma*, said that there was a line wrapping around the building. "It wasn't like, Let's have a little corner with a swing in it so people can have a place to take an Instagram. It was like, Lets let's put a swing in the window, get someone to perform in the window and have that go live on Fifth Avenue."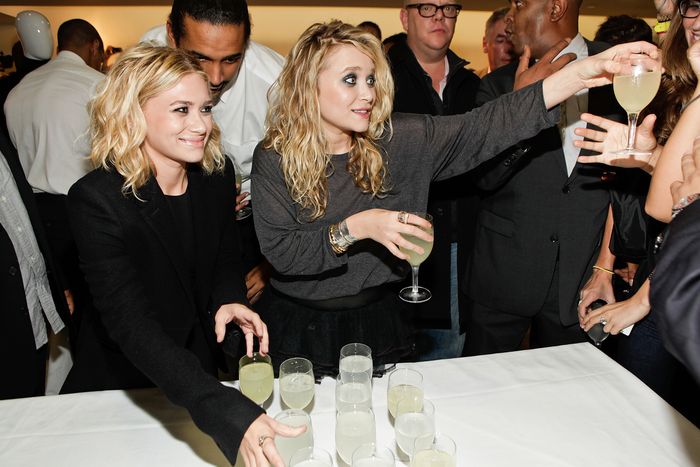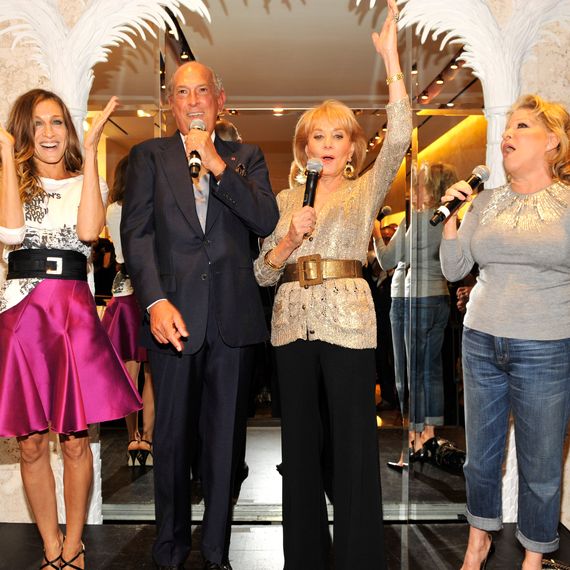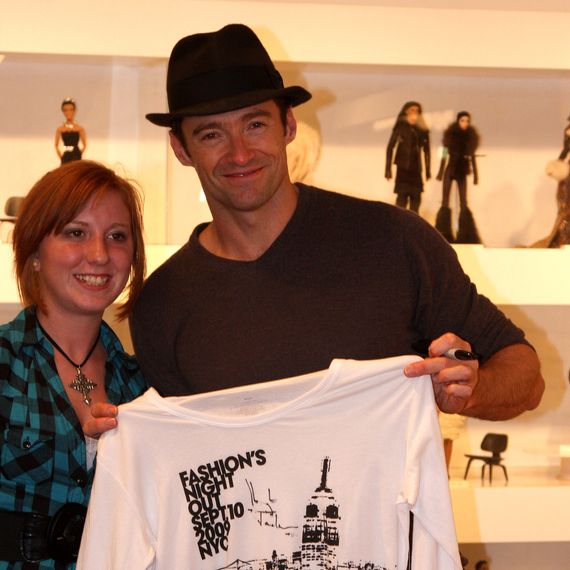 The scene downtown in Soho was similarly chaotic. Sienna Miller and Rihanna were making appearances. Rihanna, dressed in a hoodie and opaque sunglasses, caused an excited fan to knock over a rack of clothing, which hit another patron in the head. A woman at Saks yelled at Justin Timberlake, "I'll wait forever, Justin!" Lauren Sherman, writing for Forbes, said that Sienna Miller's appearance at Intermix in Soho "made Prince Street unnavigable."
At Bird, a Brooklyn store that specializes in indie designers, it was a big party without the high-wattage celebrity. Jack Sachs, who was working at Bird at the time, said he hadn't been to anything like it before. The theme was "Disco Carnival." There were food trucks and cotton-candy machines and designers in dunk tanks and a DJ from LCD Soundsystem. Like their compatriots in Manhattan, the Bird employees hadn't expected a crowd. "We were expecting a couple hundred people and it was maybe twice as much," Sachs said. "From the retail perspective, that's too many people to have in a store to worry about cotton candy getting on the Proenza bags. But it felt like an across-town music festival, especially in the beginning."
Not that there weren't growing pains. "Any space is well-planned at capacity, but when you triple that, you realize you didn't think you should need to have a publicly accessible restroom, suddenly you've got a line of 25 people in the Korean restaurant next door and a very unhappy restaurant owner. The fashion crowd is pretty well-behaved until they get that sixth or seventh drink. And then I think the entitlement can flip in and suddenly there's cocktails on the sidewalk."
The party officially ended at 11 p.m. James remembers walking out of Barneys toward the end of the night to go home and seeing the Upper East Side filled with people. "I could not believe it. It definitely felt like New Year's Eve. I felt like everyone was celebrating for whatever reason, because there was nothing to celebrate. And that has always stuck with me, even ten years later."
The next morning, when they returned to the stores, most discovered they had made little to no money. Sherman wrote her article, "Fashion's Night Out Falls Short" for Forbes. "There may have been 700 in-store events to choose from in New York City alone, but consumers kept their wallets snapped shut." She also reported that the item that did sell well was the $30 promotional T-shirt. Wintour herself, apparently, encouraged an unsuspecting Ralph Lauren customer to buy the T-shirt.
But retailers were famously not benefiting from that shirt. "We were like, okay, well, we made $0. If we're going to do this again, we've got to do it differently because it really turned into people coming in just for anything that was free. But it definitely got excitement for the retailers," James said.
"It felt like cleaning up your house after you had too many people over. Do you, are you happy they're gone? Yes. Was it fun to have them over? Sure," Sachs said. Once reality set in after the hangover from the night before, it became clear it wasn't the cash cow — or stimulus package, to quote Anna — that was promised. "By at the end of year one, everyone was ready to say, Great, that was fun. How can we monetize this? And of course that had been a theory all along." The celebrities, the gimmicks, and the free Champagne were not enough to get people in the throes of a recession to buy a Gucci jacket. But it was enough to make them party.
Both of the women who I spoke to who worked for Bergdorf, though, called the night a success in terms of getting exposure for the store. Emma remembers it now fondly, "I don't think about the bottom line in sales loss because of all of the different levels of publicity and earned media it got us. For me, it was a win."
When it was announced that Fashion's Night Out would no longer continue in New York in 2013, the response from the media was "Good riddance." This may have something to do with the fact that in 2012, partygoers smashed a car's windshield in Soho. But its influence lingers. Sherman points out that the event debuted before the so-called "retail apocalypse" — before store owners regularly had to figure out how to drag people offline and into their shops. Now, retailers feel obligated to offer entertainment (food halls, ropes courses, indoor ski slopes), even though they know it won't translate into sales. And thanks to influencers, throwing a fashion party just for the brand awareness has become commonplace. FNO might not have been a stimulus package for the retail economy, but it became a playbook for the attention economy. Long after the event itself has ended, the free Champagne flows on.
* Names have been changed.