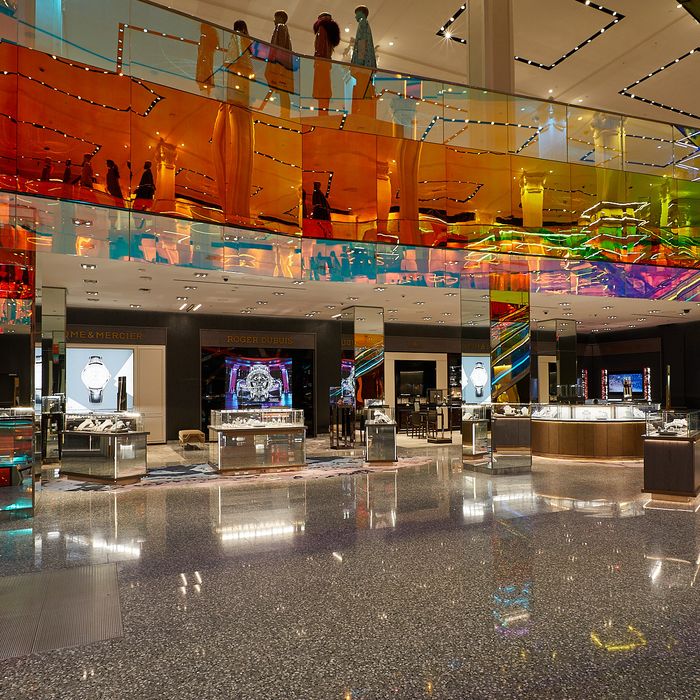 Photo: Justin Bridges/Courtesy of Saks Fifth Avenue
If you want the highest fine jewelry and watches at Saks, you're going to have to go underground to get them. The new floor, fittingly called the Vault, is now open and is dedicated just to the fanciest, most expensive pieces. A lot of them are one-of-a-kind or limited editions and come from brands like Tiffany & Co., Chopard, Chanel, and Piaget.
Over the past few years, Saks has been renovating most of its floors. The Vault is the latest step in a journey that includes a new restaurant, a beauty floor, and a new main floor with rainbow escalators. The Vault is inspired by a bank, which you can tell from the doors, the safe-deposit-box-inspired sculptures, and the metal-and-leather accents.
Should you want to explore the 12,000 square feet of fine jewelry, the floor is now open at the Fifth Avenue location. Chief merchant Tracy Margolies calls it "the ultimate luxury destination for high fine jewelry and watches in New York City."