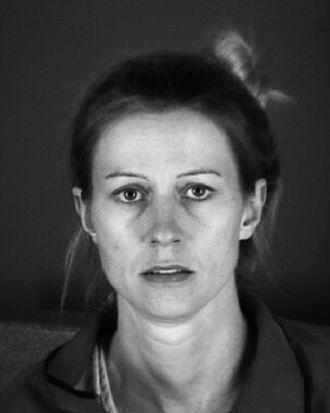 Photo: Pasco County Sheriff's Office
A Florida-based fitness trainer named Tammy Steffen was sentenced to nearly five years in prison after pleading guilty to federal charges of cyberstalking and sending threatening communications online. The 37-year-old woman's case is strange enough to sound like the plot of a soap opera, as it involves over 350 fake Instagram accounts, a creepy children's doll, and a fake kidnapping attempt.
According to the Washington Post, Steffen called police in July 2018, to report that someone had left a headless doll on her front porch with a suspicious message. Several days later, she called 911 to report the attempted abduction of her 12-year-old daughter. When deputies arrived, Steffen told them a man tried taking the girl into the woods, causing her to urinate on herself. A laptop case near the alleged incident was found with personal information on Steffen among its contents, and after the girl described her attacker, Steffen named her former business colleague as a potential suspect.
However, Steffen was foiled by her own daughter when the little girl asked the cops what would happen to her mother if she told the truth. This caused them to question Steffen's allegations, and they ended up finding surveillance footage from Walmart showing her purchasing the found items. Steffen was then arrested on charges of filing a false police report, tampering with evidence, and child neglect. She was later accused her of witness tampering after she asked her daughter to take the fall for the kidnapping scheme.
As if that wasn't bizarre enough, police discovered that Steffen created a total of 369 fake Instagram accounts and 18 emails in order to harass her former business colleague and other people she viewed as competition. "I plan to slice you up into little pieces. Your blood shall I taste," read one message. But that still wasn't all Steffen did. "In addition to sending threatening messages online, she spoofed calls, she also used voice disguising software," FBI special agent Kristin Rehler told WFLA.
Apparently, Steffen began her reign of terror because she believed her ex-business partner had sabotaged her chances of winning an online fitness contest. It's all very Drop Dead Gorgeous. If only she used all that energy on more training.