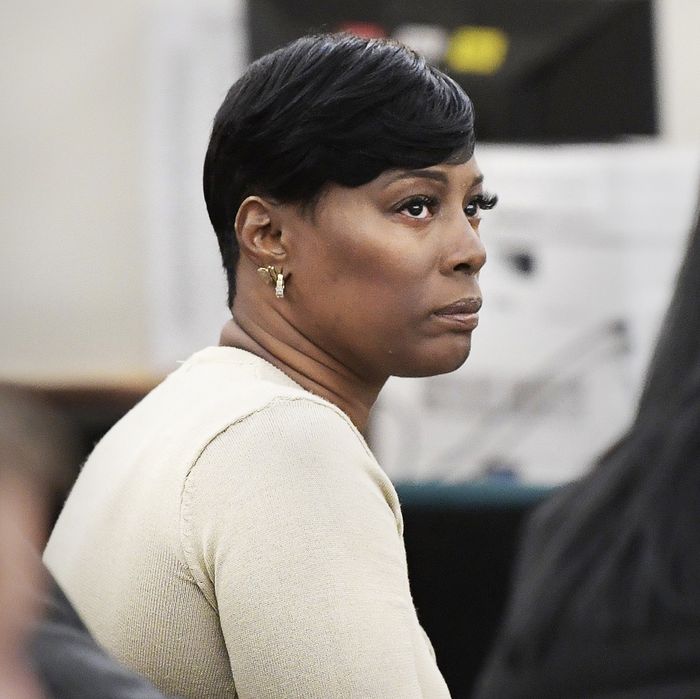 Crystal Mason.
Photo: Max Faulkner/Tribune News Service via Getty Images
A Texas woman who was sentenced to five years in prison for casting an ineligible vote in the 2016 presidential election — despite claiming that she didn't realize she was ineligible to vote, and despite the fact that the vote was never counted — will try to appeal her decision.
Crystal Mason, a 44-year-old mother and breadwinner for a family of "about 12," according to HuffPost, will present her case on Tuesday before three Republican judges on the Texas Court of Appeals to argue that she was wrongly convicted and entitled to a new trial.
In Texas, felons currently serving their sentence are barred from voting. In 2016, Mason was on supervised release for a felony when she headed to the polls. Mason says she had no idea she was ineligible to vote, and when a 16-year-old poll worker couldn't locate her name on the rolls, she offered Mason a provisional ballot, which are used when a voter's eligibility must be affirmed before the vote is counted. Mason filled out an affidavit, which was ultimately rejected — and that should have been that.
Provisional ballots get rejected all the time: HuffPost found that in Mason's district of Tarrant County, 3,990 of 4,500 people who cast provisional ballots ultimately saw their vote rejected during the 2016 presidential election. What's unusual is that this case was prosecuted for illegal voting.
Mason's case attracted nationwide attention for its astonishing severity, and was seen by many as a blatant intimidation tactic meant to suppress voters, specifically people of color and those with criminal records. Kim Cole, one of Mason's lawyers, recently said, "This has nothing to do with whether or not she was eligible to vote. They don't want folks who look like Crystal to show up at the polls."
Actual voter fraud is incredibly rare (the Brennan Center found that it's more likely an American "will be struck by lightning than that he will impersonate another voter at the polls"), but voter disenfranchisement is virulent enough to sway elections and cast doubt on results. Keeping this distinction muddled is in the interest of anti-democratic institutions, individuals, and political parties.