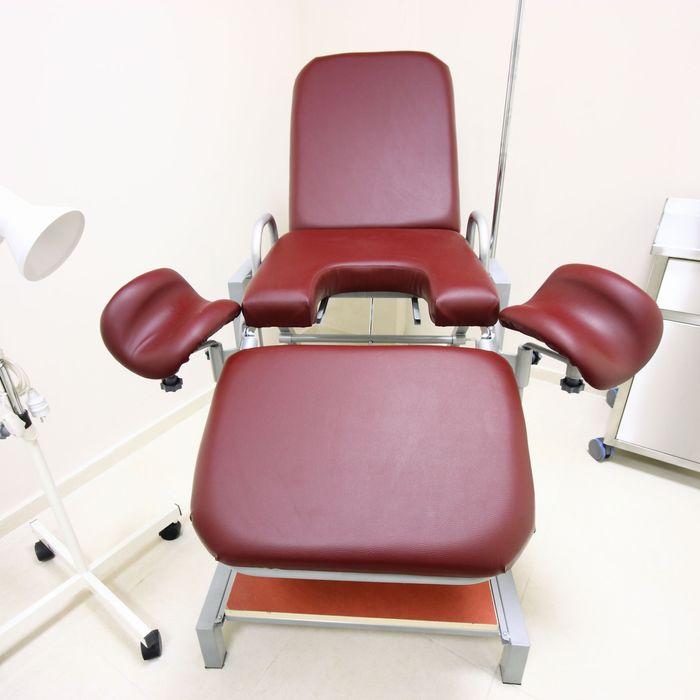 Photo: aydinmutlu/Getty Images
Could a routine gynecological procedure be causing sexual dysfunction in women? In an article published in Cosmopolitan this week, journalist Hannah Smothers spoke to several women who reported reduced sensation and difficulty orgasming after LEEP — a procedure frequently used by doctors to remove abnormal cells to prevent cervical cancer.
Here's everything we know about the link between LEEPs and sexual dysfunction.
What is LEEP?
LEEP, or loop electrosurgical excisional procedure, is used by doctors to detect and prevent cervical cancer. For the procedure, an electric current passes through a loop of wire, which is inserted into the vagina and used to cut abnormal cells from the cervix.
The procedure, which is typically administered with local anesthesia, only takes a few minutes and is very common. According to Cosmo, up to 1 million women in the U.S. are diagnosed with abnormal cervical cells each year. However, no one knows exactly how many LEEPs are performed, in part because the procedure is considered so simple — similar to having a skin tag removed, one doctor said.
What are the side effects?
In general, doctors consider LEEP a safe procedure, with "seemingly straightforward side effects like bleeding and discharge and an increased risk of pregnancy complications," Smothers writes. However, Cosmo spoke to several women who say that, following the procedure, their sex lives were radically altered. These women report numbness and a loss of sexual sensation, difficulty orgasming, and, in some cases, pain during penetrative sex.
One woman, Emily, said that after having LEEP, she felt nothing during sex. "Normally it's not difficult for me to orgasm, but it was like I wasn't even having sex," she said. "The guy I was dating was inside me and I couldn't feel it." After a few months, she said that some sensation had returned, but she still felt a stabbing pain during penetrative sex. Another woman, posting in the Facebook group "Healing From LEEP/LLETZ" (the term used overseas), which has over 2,500 members, wrote that she hadn't been able to orgasm since the procedure.
What do doctors think is going on?
A number of the women Cosmo spoke to reported that doctors were skeptical that their sexual dysfunction was caused by LEEP. Part of the problem is that there hasn't been much research on the subject. A 2015 review in the American Journal of Obstetrics & Gynecology suggested that LEEPs can affect sexual function, but that more research is needed. Smothers points out that women often report experiencing sexual symptoms for years before they show up in medical journals — consider, for example, sexual side effects associated with birth-control pills.
Irwin Goldstein, a San Diego doctor who has seen a number of patients who have complained of side effects from LEEPs, told Cosmo that he suspects that some LEEPs cut too deeply into the cervix, damaging nerve endings that are critical to sexual arousal. Goldstein is currently working on research to identify the exact location of these cervical nerves to help doctors perform more precise LEEPs.
Another doctor, Tami Rowen, an OB/GYN at the University of California San Francisco Medical Center, told Cosmo that much of Goldstein's work is "controversial"; many doctors are reluctant to frame LEEPs as unsafe when the procedure has saved millions of lives from cervical cancer. However, Rowen said, "If people believe LEEPs cause sexual dysfunction — and I think there's evidence to show it does — women should at least be told there's a risk."